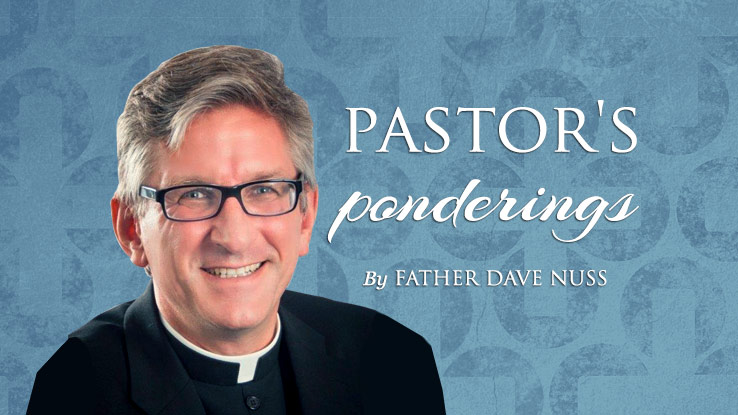 The Kingship of Christ (11/25)
During His exchange with Pilate in today's Gospel, Jesus exclaims, "For this I was born and for this I came into the world, to testify to the truth" (John 18:37).
Whenever it's experienced and understood, truth exerts a powerful influence upon the hearts of people.
Roman discipline conquered the world through the force of arms.
Christian discipline will conquer the world by the undeniable genius of its own reasonableness and the irresistible influence of its divine origin.
Over the centuries the greatest victories of the Church have not been witnessed on historic battlefields or high seas, but in the realm of human conscience. Christ reigns as King not in government chambers but in the hearts of people.
Far too many people, including far too many baptized Christians, are caught in the confluence of conflicting loyalties which seek to muzzle the voice of conscience and produce violent clashes of class and culture.
Genuine disciples place Christ first – before political claims, before nationality and culture, before all else.