Catechesis of the Good Shepherd
Children (K-5)
Catechesis of the Good Shepherd
Catechesis of the Good Shepherd (Grades K–3) helps to lay a foundation for youth to live as disciples of Jesus in our world today. Catechesis of the Good Shepherd is a hands-on, Montessori-based approach to teaching the Catholic Faith. Youth are encouraged to develop a personal relationship with Jesus Christ and His Church through times of prayer, work, and presentations that teach the fundamental truths of our Catholic faith. Sessions include lessons on the Gospel and the Liturgy, especially focusing on the parables of Jesus and the sacraments of Baptism, Reconciliation, and the Eucharist.
Catechesis of the Good Shepherd runs September through April on most Sundays from 9:30am-10:45am for K-3rd Grade in our two atria. This allows for families to participate in the 8:30am or 11:00am Mass.
Class Schedule and Important Dates
September 10
September 17
September 24
October 1
October 8
October 15
October 22
October 29

November 5
November 12
November 19
*No Class on November 26
December 3
December 10
December 17
*No Class on December 24 or 31

January 7
January 14
January 21
January 28
February 4
February 11
February 18
February 25
March 3
March 10
March 17
March 24
*No Class on March 31
April 7
April 14
April 21
April 28
September 26 | 6:00pm | Parent/Student Meeting
November 28 | 6:00pm | FIRST RECONCILIATION
February 6 | 6:00pm | Parent/Student Meeting
April 20 | 1:30pm | First Communion Retreat | Parents and Students
May 5 | 1:00pm | FIRST HOLY COMMUNION

Catechesis of the Good Shepherd
Catechesis of the Good Shepherd runs September through May on select Sundays from 9:15-10:35am for K-3rd Grade. Online Registration is required before attending.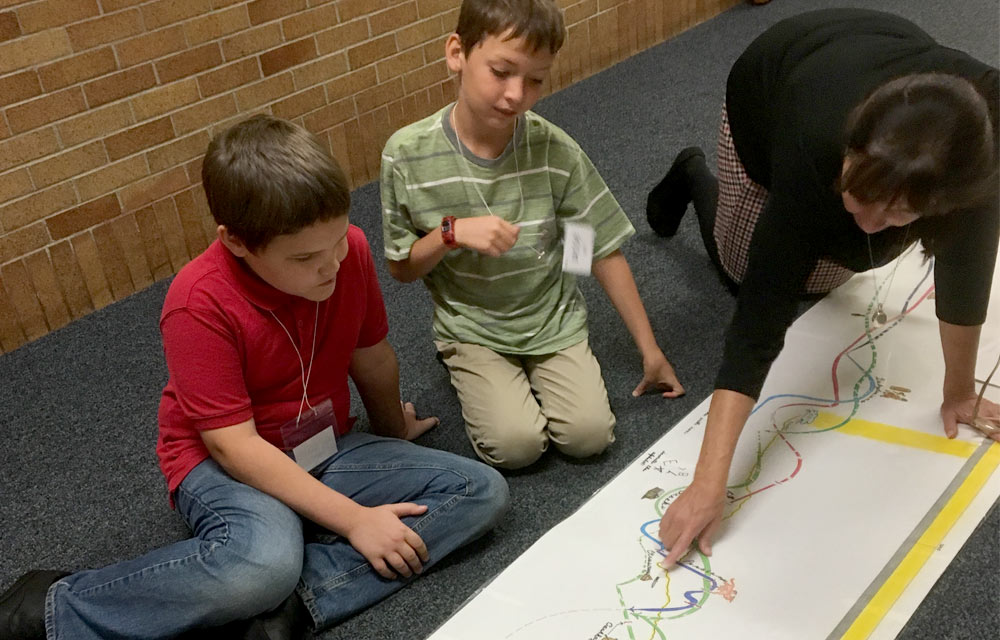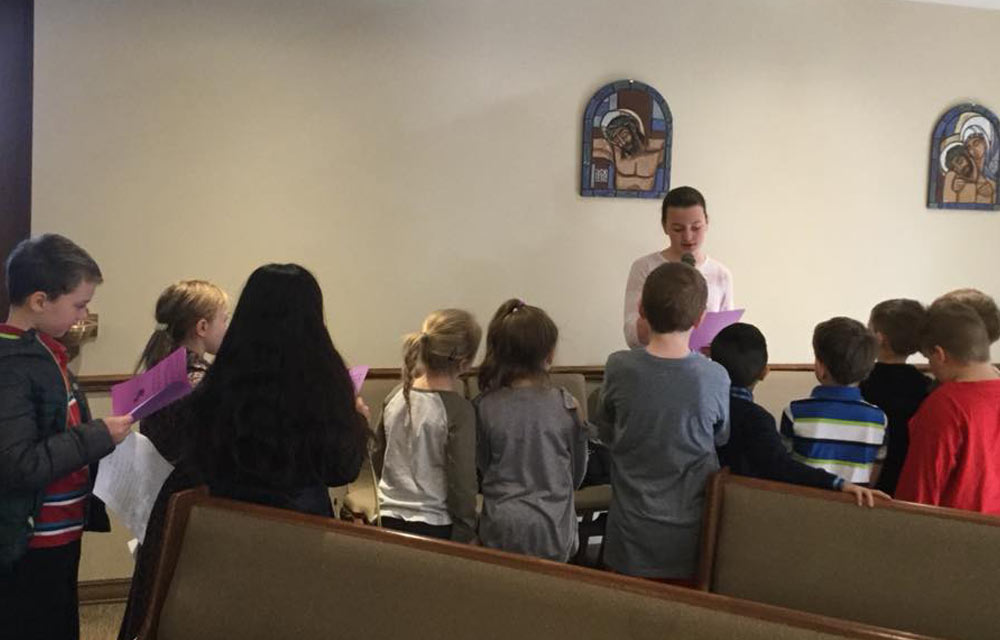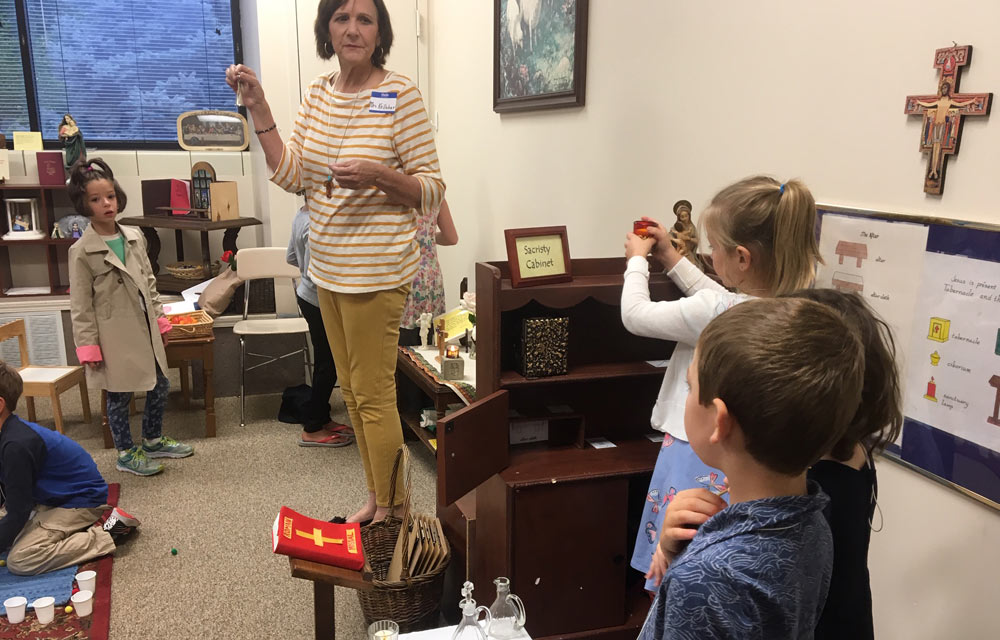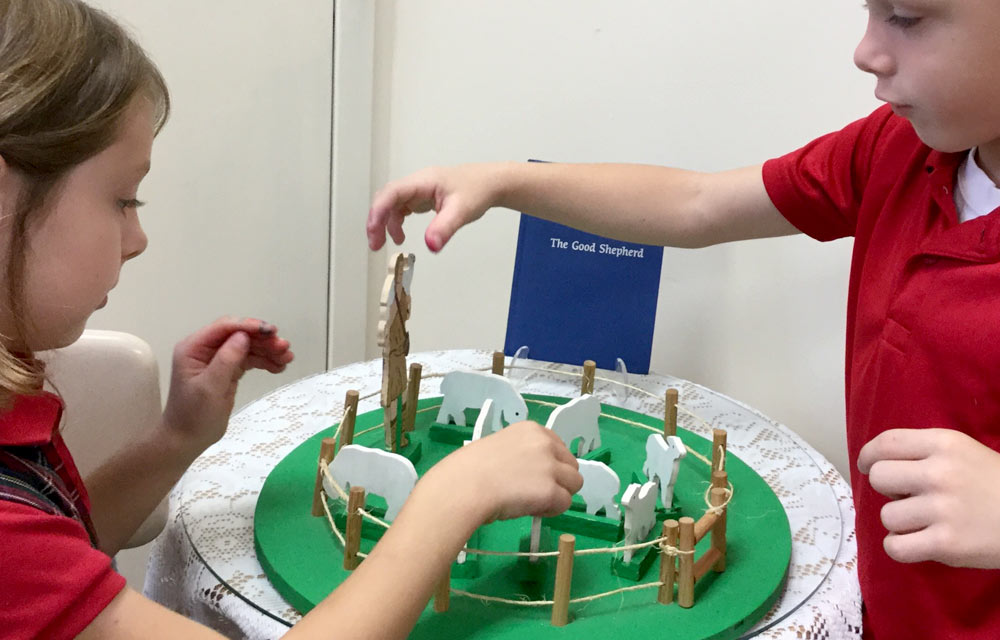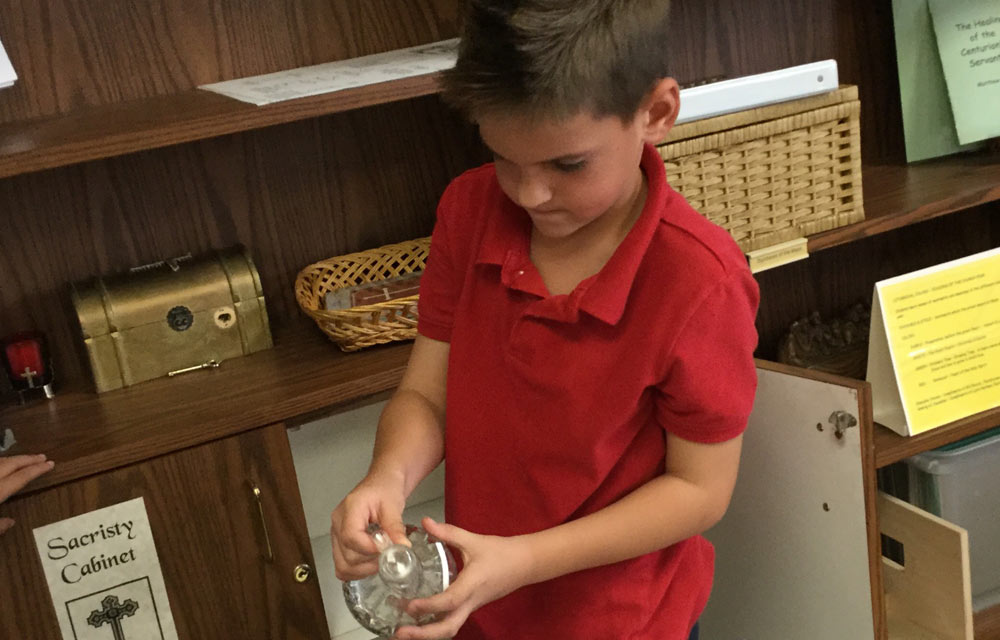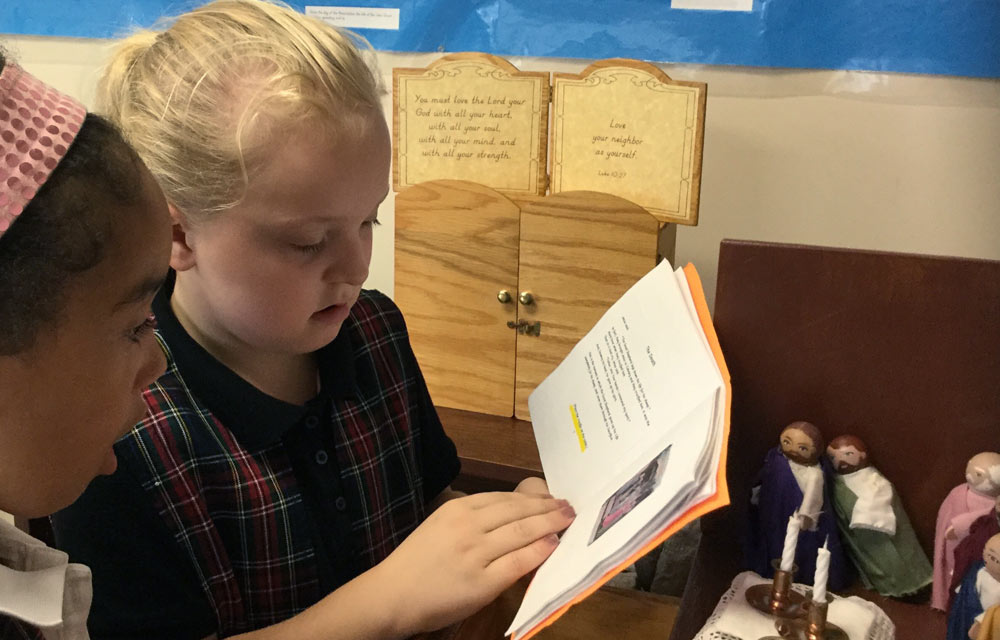 "If we want to help the child draw nearer to God, we should, with patience and courage… Seek to go always closer to the vital nucleus of things. This requires study and prayer. The child himself will be out teacher…. if we know how to observe him."
Sofia Cavalletti (The Religious Potential of the Child)

Baptism
First-time parents seeking to present their child(ren) for baptism prepare for the momentous occasion of God's design by participating in a helpful session designed to help them grow in confidence as Christian parents and to familiarize them with the many offerings that are available to parents through the parish.
In accordance with the teaching of Sacred Scripture, we joyfully celebrate baptisms of infants and children. Baptisms are usually celebrated on the third Sunday of the month at 12:15pm for parish families. With special permission, non-members may also be baptized.

First Reconciliation
& First Eucharist
Preparation for the Sacraments of First Reconciliation and First Eucharist takes place in second grade for all registered Little Flower students.*

*Attendance in our Youth Faith Formation offerings from Kindergarten through high school is a requirement to be considered for enrollment into Sacramental preparation for First Reconciliation, First Eucharist, and Confirmation.
For more information, please contact:

Parish Office:  419-537-6655