Purpose
is the dynamic middle school faith formation for all parishioners in grades 6 – 8.
Purpose Sessions are scheduled monthly on the second Sunday beginning always with 5:30 p.m. Sunday Mass. Immediately after Mass, all of our youth enjoy a delicious dinner together before the Purpose Session which presents the beauty, goodness and truth of their Catholic Faith in meaningful and memorable ways which concludes at 8:30 p.m.
This outstanding resource developed by LIFE TEEN, prepares youth to receive the Sacrament of Confirmation over three years. Youth are stretched to think and see life as their personal response to God's remarkable plan for them. They will discover God's design that all come to "have life and have it to the full" (John 10:10) through, with and in their personal relationship with Christ Jesus the Lord, Savior and Messiah.  Youth will grow in understanding and practice of the Catholic Faith by diving deeply into ultimate questions with assurances of clear and compelling answers authoritatively given by their Church.
Why God?
Why Jesus?
Why Church?
In the Diocese of Toledo, the Sacrament of Confirmation normally is conferred during the 8th grade year.
Our 8th grade parishioners will celebrate their reception of the Sacrament of Confirmation on Saturday, April 25, 2020, at 10:00 a.m. at Rosary Cathedral.
For more information, please contact:

The Parish Office:  419-537-6655
When Is Purpose?
Purpose is held the second Sunday of every month, starting with Mass at 5:30 p.m. and ending at 8:30 p.m. (dinner included). There are optional opportunities for students to meet and grow outside of this night. Registration is required before attending.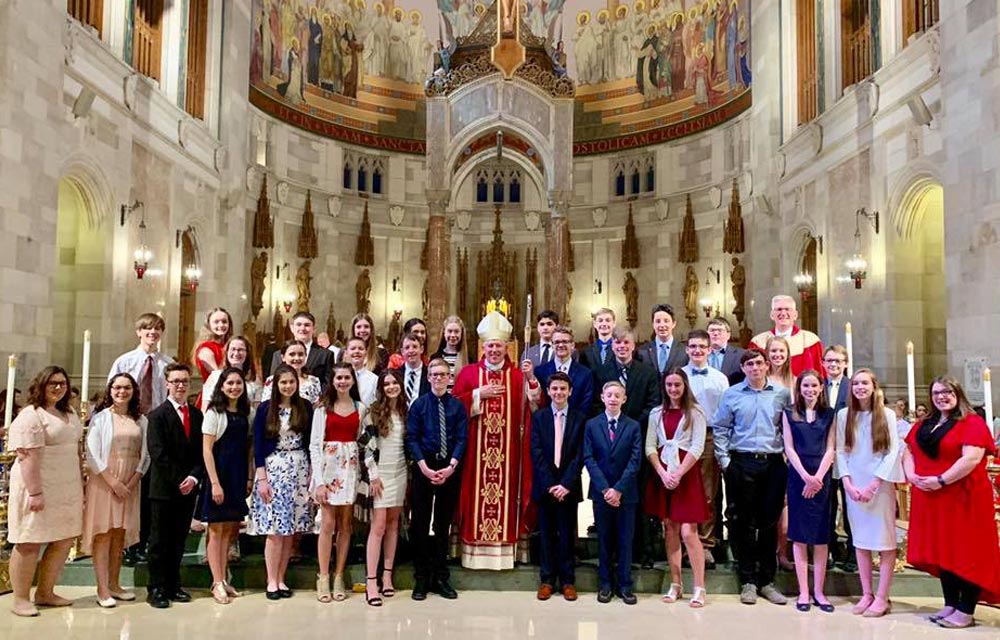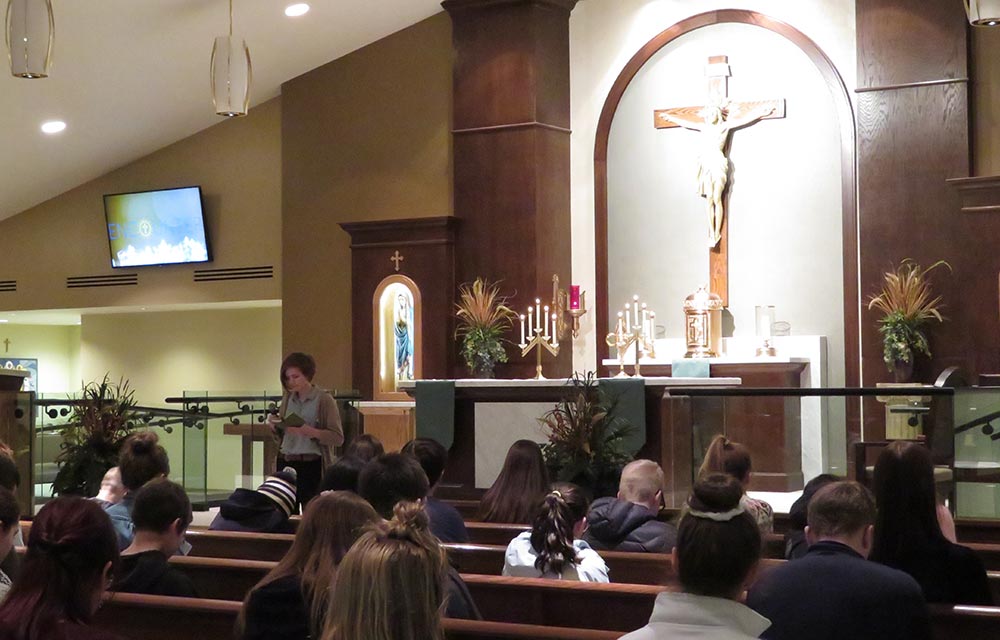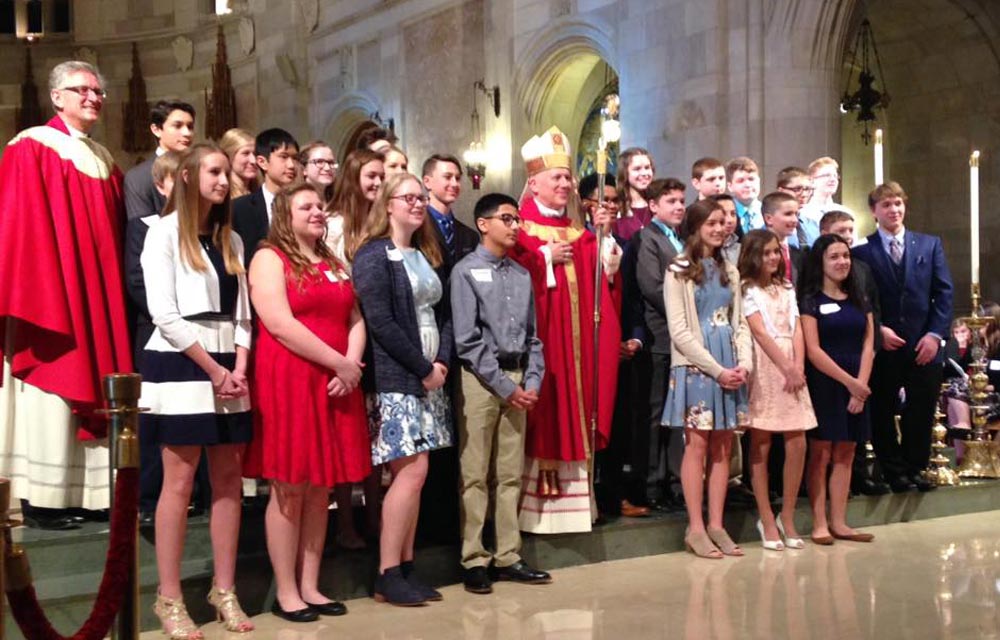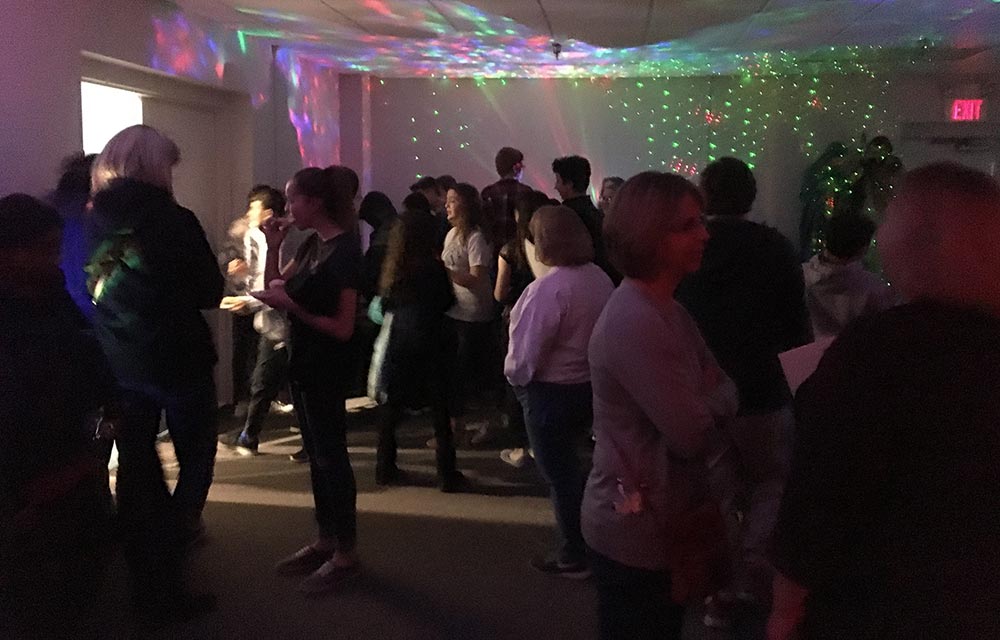 Support
There are numerous ways to support our Middle School Ministry
• Volunteer Core Team Member
• Hospitality Team Member (welcoming and meals)
• Photography/Videography Team Member
• Environment Team Member
• Service and Outreach Team Member
• Help with Liturgy at the 5:30PM Mass
• And more!