Dragon Slayers in Training
Children (4-5)
Children Grades 4-5
Students in Grades 4-5 will be Dragon Slayers in Training this year as they learn about the various dragons who tempt us to turn away from God and follow our own ways. After identifying these dragons, they will be given the weapons and tools necessary to fight and resist them, following in the footsteps of the Chief Dragon Slayer (Jesus).
Students will be provided with the books, Secrets of the Ancient Manual Revealed! and The Essential Training Guide for Young Dragon Fighters.
For more information and background on this offering, go to https://www.extraordinarymission.com/dragon-slayers-overview.
September 11
September 18
September 25
October 2
October 9
October 16
October 23
*No Class on October 30
November 6
November 13
November 20
*No Class on November 27
December 4
December 11
December 18
*No Class on December 25
January 8
January 15
January 22
January 29
*No Class on January 1
February 5
February 12
February 19
February 26
March 5
March 12
March 19
March 26
April 2
April 16
April 23
April 30
*No Class on April 9
[/cm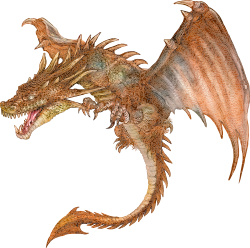 For more information, please contact:

Parish Office:  419-537-6655