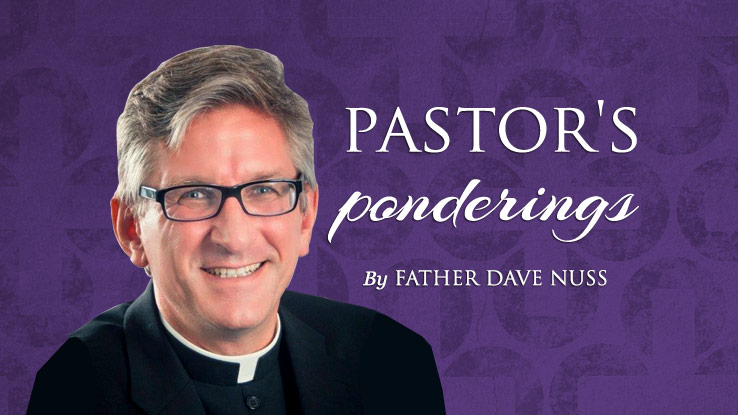 Preaching Notes (Sun) 3/11
"Early and often the LORD, the God of their ancestors, sent His messengers to them, for He had compassion on His people and His dwelling place" (2 Chronicles 36:15).
So, too, does God send messengers to us for He has compassion on us – His People – and His dwelling place – His Church. One recent messenger known by us with great affection is Saint Therese, the Little Flower. She is an icon of simplicity. Though her faith truly is heroic, never is it expressed in grandiose ways. Everything she does is with genuine sincerity of heart. Living a very ordinary life many would describe as mundane and even boring, she utterly radiates Gods' beauty, goodness and truth. For Therese, little things done sincerely with love always charm the Heart of Jesus. She proclaims God's compassion in special enduring ways that include:
Simple living
Conviction to love
Making good with what God gives us
++++++++++++
This morning I am blessed to share God's amazing generosity. We have a received a most remarkable gift that enables us to remodel our narthex. Our remodeling will reflect the messenger of God we love so dearly, Saint Therese.
Simple
Making good use of what we have – our way is not grandiose.
Creating a space that feels warmer and is more open and comfortable while making certain the sacred character of what we are about as followers of Jesus and members of His Church is clearly displayed
Creating a space that is even more welcoming which will include automatic doors from the parking lot into the narthex, safer flooring, better lighting, more natural lighting and are more harmonious connection with the church
Construction begins when school ends towards the end of May and will be completed before the celebration of our 90th anniversary September 23. The church will remain open for weekend Masses, funerals, weddings and baptisms. Daily Mass will be celebrated in another location yet to be determined.
God's generosity never can be outdone!