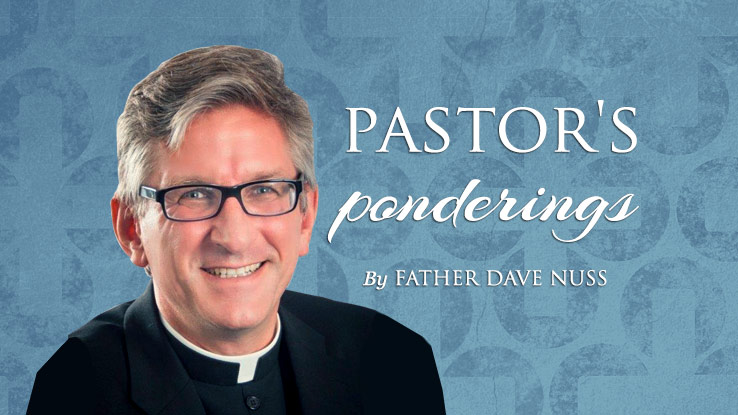 Another Homily Note (Sun) August 13
The steadiness and security of Jesus is contrasted with the disciples' distress (Matthew 14:22-33). The biblical word describing their perilous situation at sea is rather loosely translated "tossed about by the waves."
The word literally means "tortured" (basanizomenon).
While a poetic rendering makes for more colorful reading at Mass, the anemic translation understates the danger gripping the disciples. Indeed, "tossed about by the waves" sounds more like a lazy ferry ride to the Lake Erie islands on a blustery sunny day than the impending catastrophe unleashed by the gales of November preserved in the classic folk tune:
The legend lives on from the Chippewa on down
Of the big lake they called 'gitche gumee'
The lake, it is said, never gives up her dead
When the skies of November turn gloomy
Friends, the disciples are in real serious trouble.
The description of their plight at sea is the same word spoken to Jesus by the centurion who describing the dire condition of his servant (Matthew 8:6).
Both the centurion's servant and the disciples need God's saving power.
As do we.