"Do not conform yourselves to this age but be transformed by the renewal of your mind, that you may discern what is the will of God, what is good and pleasing and perfect" (Romans 12:2).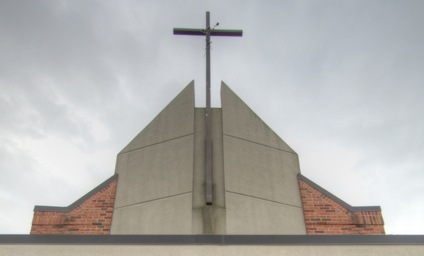 We encourage all parishioners to continue growing in the faith through the offerings of our Discipleship Academy. Together we help one another to personally encounter Jesus, deepen our knowledge and love of our Catholic faith, and explore ways to share our faith with others.
Parents have many impressive resources available for their CHILDREN kindergarten through 8th to grow in their love of Christ and His Church. We are steadfastly committed to helping parents in their fundamental responsibilities as the first teachers of the faith and Domestic Church.
Saint Benedict Catholic School
Foundations
Catechesis of the Good Shepherd
Little Flower Girls' Club
Boy Scouts
Sacramental Preparation: 2nd Grade – Reconciliation and Holy Eucharist; 7th&  8th Grade – Confirmation
"Jesus, however, called the children to himself and said, 'Let the children come to me and do not prevent them; for the kingdom of God belongs to such as these'" (Luke 18:16).
The younger church is alive and active at Little Flower as seen in our TEENS who gather regularly to learn about the faith, deepen bonds of friendship, celebrate God's gift of life and help those in need.
Life Teen | High School Teenagers (1st and 3rd Sunday evenings 6:30 p.m. – 8:00 p.m.)
5:30 p.m. Sunday Mass (Praise and Worship Music with teenagers leading liturgical ministries)
"Let no one have contempt for your youth,but set an example for those who believe, in speech, conduct, love, faith, and purity" (1 Timothy 4:12).
COLLEGE STUDENTS and YOUNG ADULTS are important members in our community of faith. Confronted daily by worldly interests that challenge the teachings of Christ and His Church, we host events for these members of the young Church that offer marvelous opportunities for making new friends and strengthening those already formed. As they discover why Catholics do the things we do and meet others who similarly want to grow in understanding of the faith, collegians and young professionals become more confident in their religious beliefs and spiritual practices each and every day.
Forming Friendships and Networking Opportunities
Fun Faith Formative Parish Events
ACTS Missions Retreats
Young Adult Bible Study each Monday evening from 6:30-7:30 pm
Service/Volunteer Opportunities
Devotional and Spiritual Opportunities
Diocesan Events
"Be strong and steadfast; for it is the LORD, your God, who marches with you; He will never fail you or forsake you" (Deuteronomy 31:6).
Whether you are actively living your faith or if you only are wanting to reconnect with Christ and His Church, ADULTS are called by Christ to increase continuously in their knowledge of the teachings of the Church so that their faith becomes more of a lifestyle and less of a hobby. Christ calls us to be His disciples. Properly understood, discipleship is an intentional choice and the parish eagerly provides a host of offerings to help the continuous faith formation of adults.
Bible Studies
ACTS Mission Retreats
Liturgical Ministries (e.g. Choirs, Lectors, Extraodinary Ministers of Holy Communion, etc…)
Service/Volunteer Opportunties
Devotional and Spiritual Opportunties
Diocesan Events
Simeon and Anna (60 and older)
Bloom (mothers and grandmothers)
"Let us leave behind the basic teaching about Christ and advance to maturity" (Hebrews 6:1).