National Catholic Register

New Neighbors
Betty Holland, Sunshine's CEO, said the partnership between her organization and Little Flower will give residents immediate social connections with the parish and St. Benedict School, something not always easily achieved, even when sites can be found for such homes: "People with developmental disabilities too often live in our communities without having a sense of belonging that comes from lasting relationships."
Although Little Flower already had a connection with Sunshine through holiday dances held at the parish's O'Grady Center, a ministry team is being formed to welcome the group-home residents into the life of the parish and to educate parishioners about the needs of their new neighbors.
Already, the parish's confirmation classes have visited Sunshine's main campus to meet and sing songs with the residents. Jodi Birkemeier, Little Flower's director of youth faith formation, said the students used words like "beautiful, impactful, fun and powerful" to describe the visit.
"In encountering those who society might have called the 'least' among us, we truly encountered those who, I believe, have the most," Birkemeier said.
Parishes in the Archdiocese of Philadelphia have opened their hearts in a similar way, according to Guanellian Father Dennis Weber, director of mission and integration for the archdiocese's Catholic Social Services' division for developmental disabilities. Three group homes for people who formerly lived at Don Guanella Village, a campus-based program for boys and adult males with intellectual disabilities, are now located at Our Lady of Charity parish in Brookhaven, Pa., Our Lady of Peace parish in Milmont Park, Pa., and St. Dominic's parish in Philadelphia.
To welcome the residents, parishioners have invited them to Mass, barbecues and holiday events. In one location, a Legion of Mary group prays the Rosary weekly with residents.
At Little Flower in Toledo, Father Nuss said groundwork for outreach to residents of the group homes was established years ago by parishioner Kitty Kruse, who advocated for her two sons with Down syndrome. Kruse championed sacramental preparation and religious education for her sons and promoted accessibility of parish buildings for all people with disabilities, something that was a non-negotiable feature when Little Flower's church was renovated several years ago.
"You can't say all are welcome if there are barriers," Father Nuss said. "I credit Kitty with championing that cause for years and then introducing it to me when I arrived."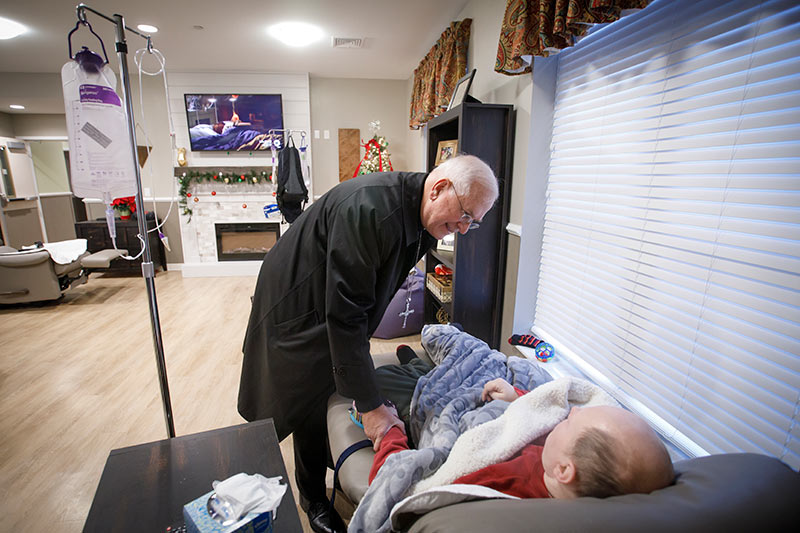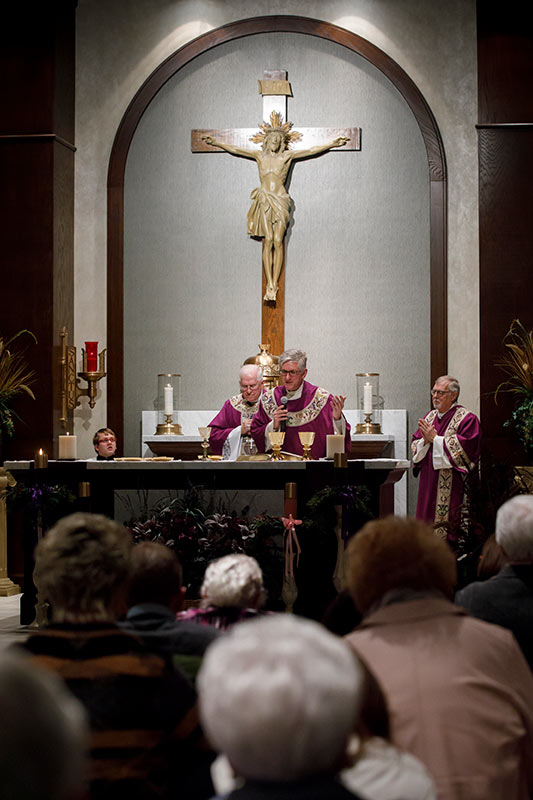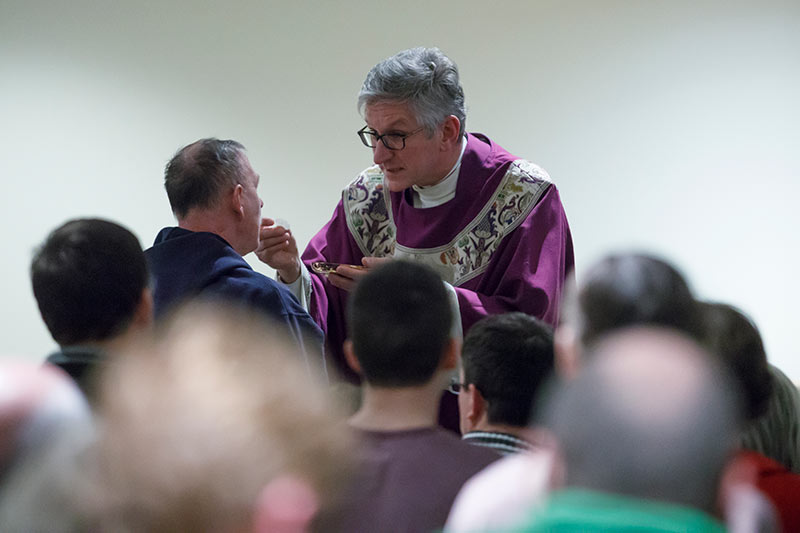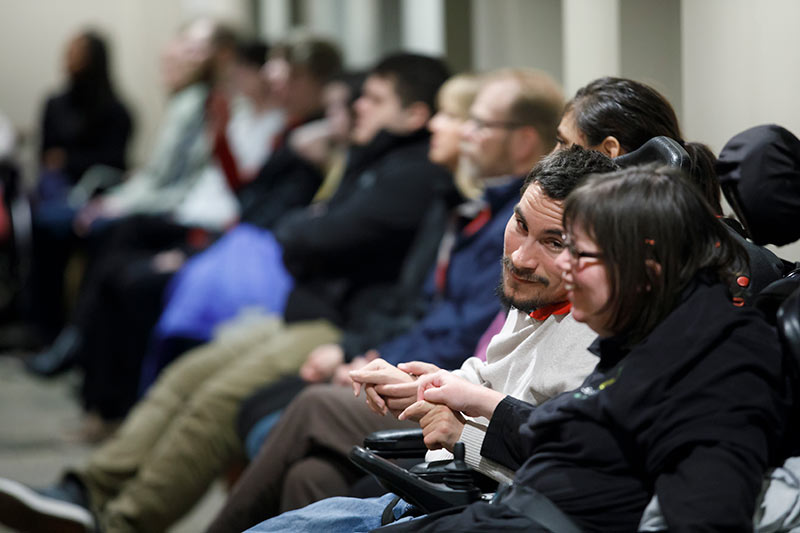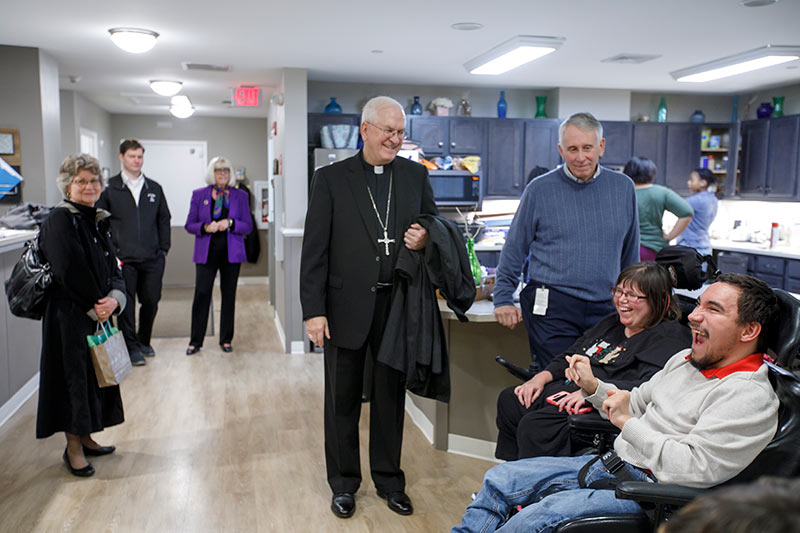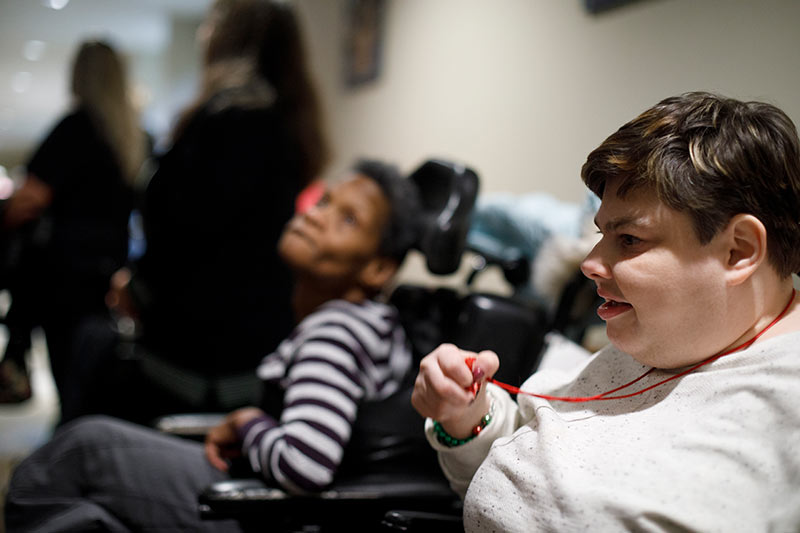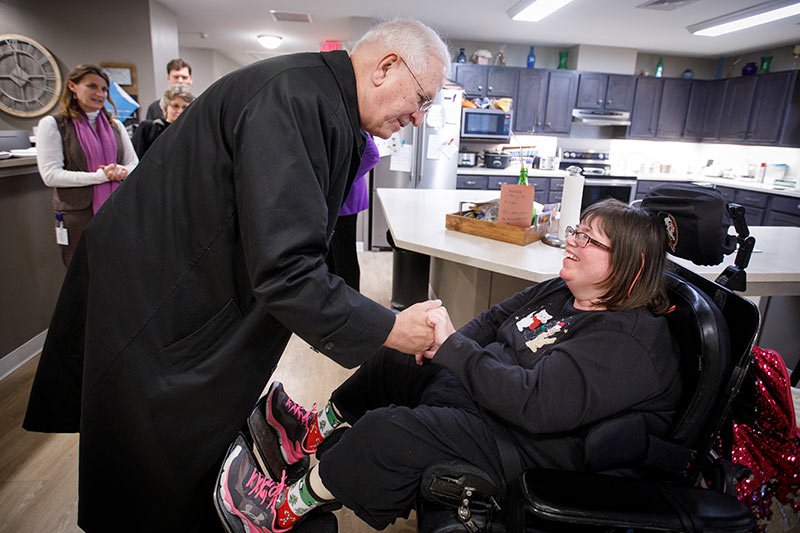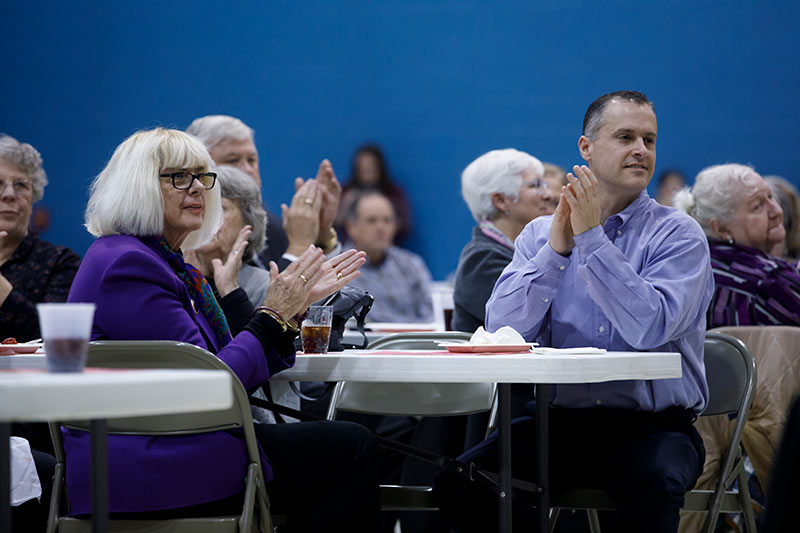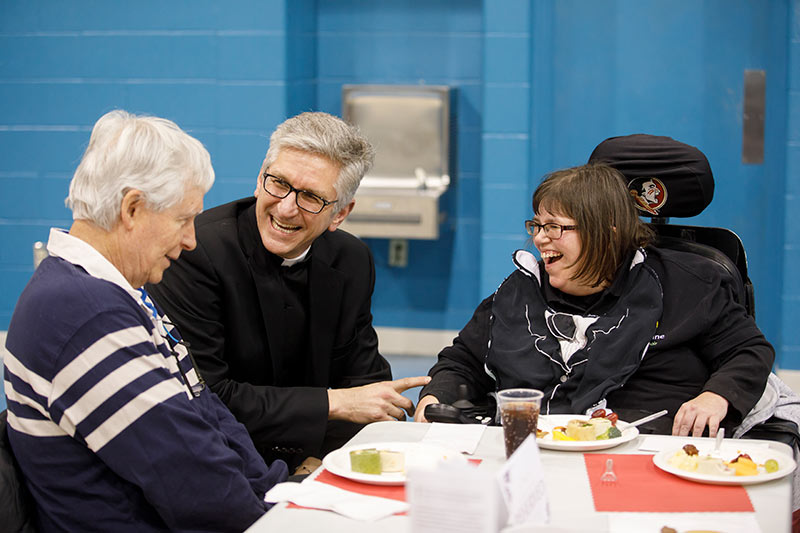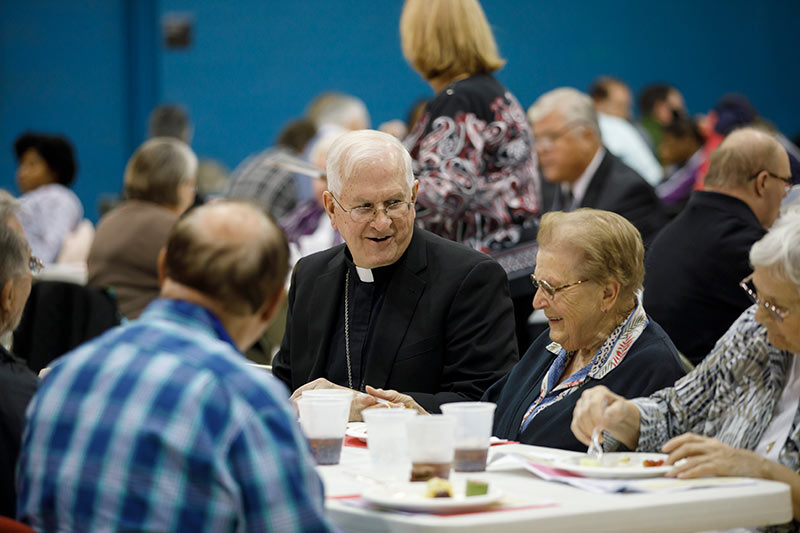 Full Inclusion
Whether it is making a church physically accessible to those who use wheelchairs or walkers, or assuring parents that they can bring children with intellectual and developmental disabilities to Mass, more and more parishes around the country are seeking to make sure that all members are included in the life of the parish.
Among them is St. John Chrysostom in Wallingford, Pa., which recently won the 2015 "Opening Doors Parish Award" from the National Catholic Partnership on Disability. St. John has adapted its religious-education program for people with disabilities and offers a monthly Mass of welcoming and inclusion for those who need special accommodations like reduced lighting, low-gluten hosts and sign-language interpretation.
The parish expanded its outreach in 2014, when the pastor, Father Edward Hallinan, realized that he was seeing — and then not seeing — families of children with disabilities. "Maybe I would run into them at the supermarket. Maybe they would come back for a particular Mass or parish function. I'd say, 'What happened?' They'd say, 'Father, it's really hard for us to come week in and week out because we never know how our child's behavior is going to be. Sometimes, people look at us funny.'"
Father Hallinan started to collect names and contact information and invited the parents to several listening sessions, where they were asked about their needs. He learned that some had not felt warmly welcomed when they came to church and that their children were not receiving sacramental preparation.
Even as he began planning the special monthly Mass, he let the families know they were welcome at all Masses. Then, in his preaching, he told parishioners that, as a Christian community, they all needed to be more welcoming and supportive of children with disabilities and their families: "If you see a mother or father struggling with a child," Father Hallinan said, "I expect you to look at them compassionately and also offer a hand if you're able to help with another child while they're attending to the child with disabilities."
He emphasized, "I said I want a welcoming and Christlike atmosphere at all Masses."
Soon, he began to hear from parents of children with disabilities about how warmly they were being received by other parishioners. One mother told him that her child with intellectual disabilities had reached out and grabbed the hand of another parishioner at Mass. The parishioner told the mom, "I love holding your son's hand" — and held it the rest of the Mass.
To address the issue of sacramental preparation, Father Hallinan instructed the parish director of religious education to find out from the archdiocese's Office for Persons With Disabilities what texts were available for children with special needs. He also put out a call for help from parishioners with expertise in catechizing children with disabilities.
At the same time, ushers were trained to look for opportunities to assist people with disabilities at Mass, and Eucharistic ministers began fanning out to distribute Communion to anyone who could not easily move out of a pew.
Jan Benton, executive director of the National Catholic Partnership on Disability, said there has been good progress in recent years, in terms of improved physical access to church buildings for people with disabilities as well as in understanding the need for better catechesis and sacramental preparation for those with intellectual and developmental disabilities. "Publishers have stepped up and created some wonderful materials, and more dioceses are training catechists."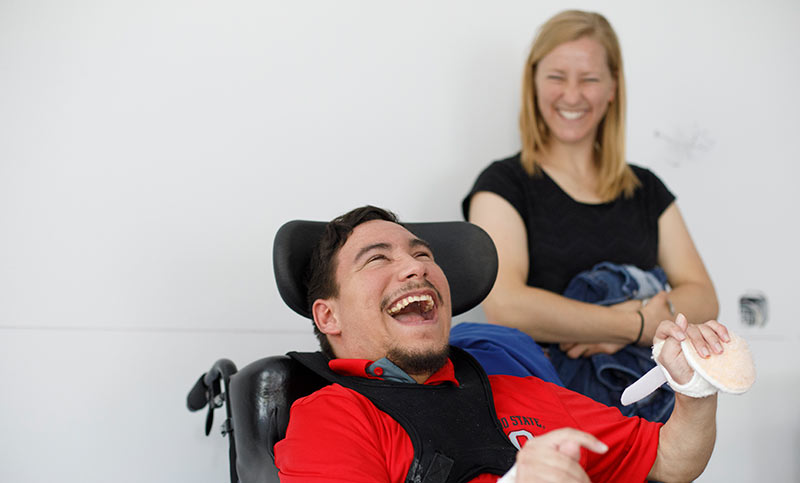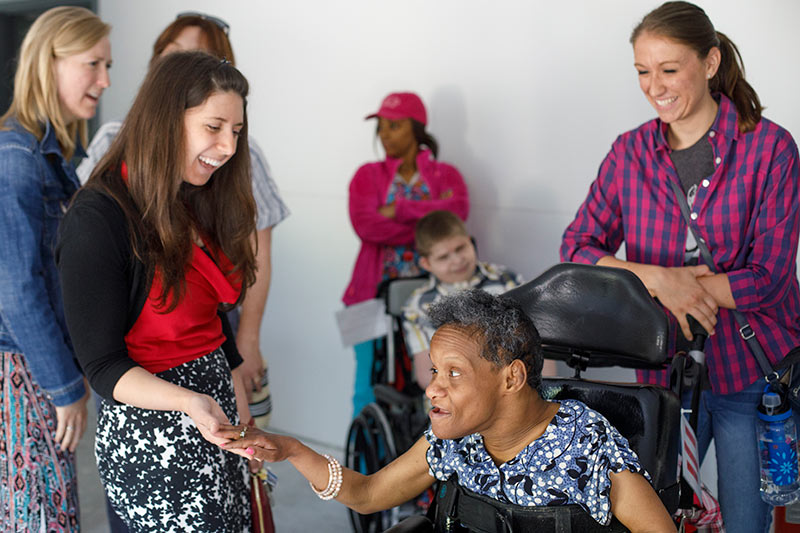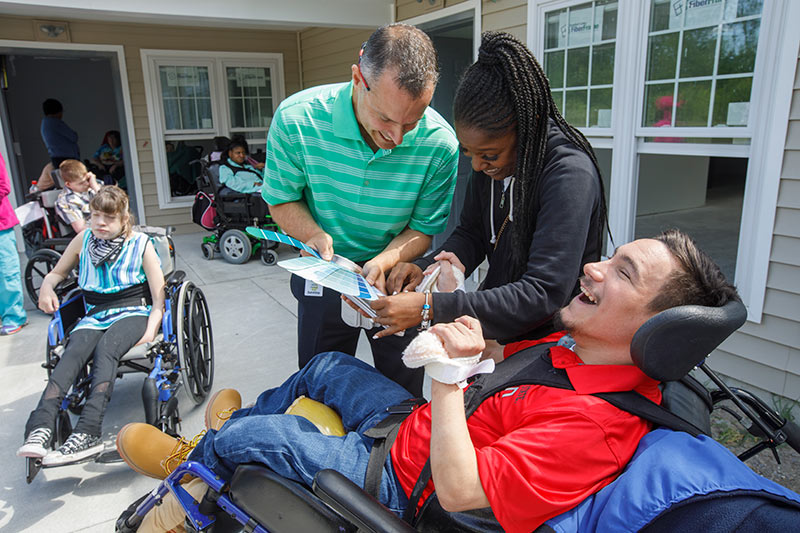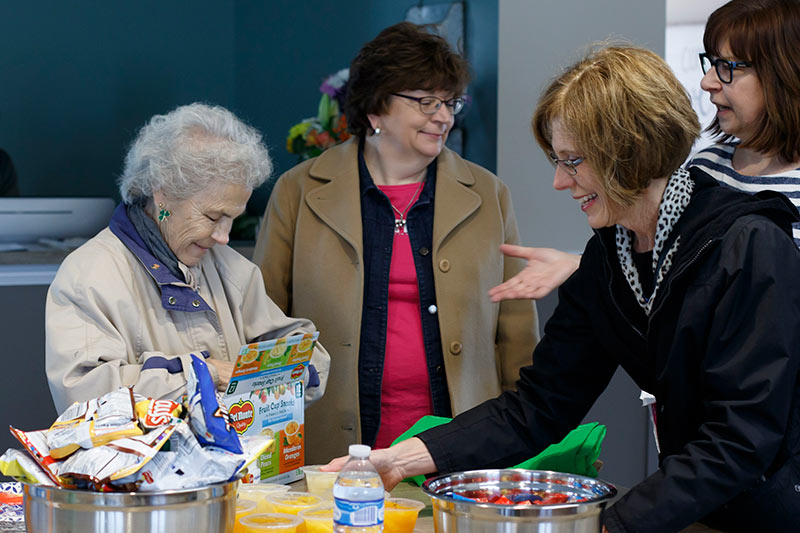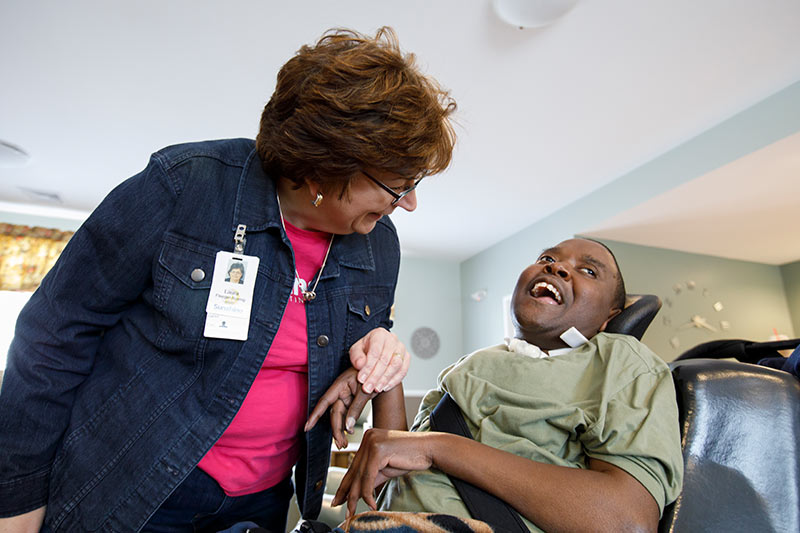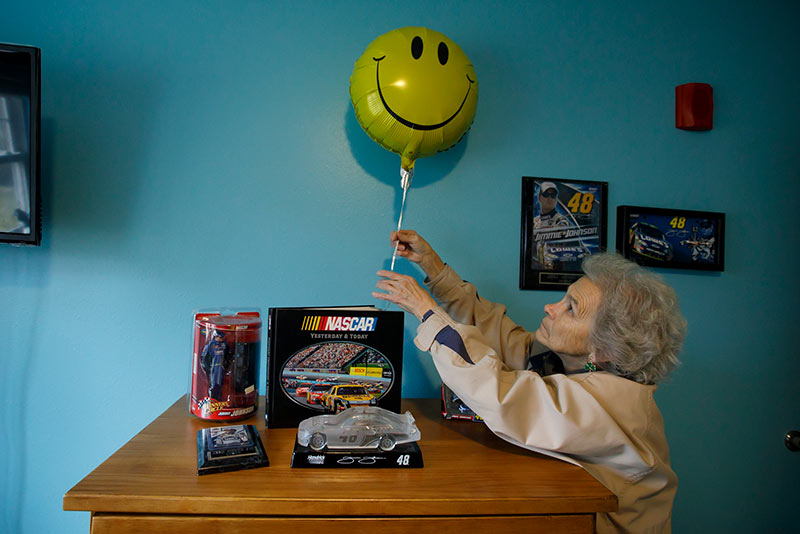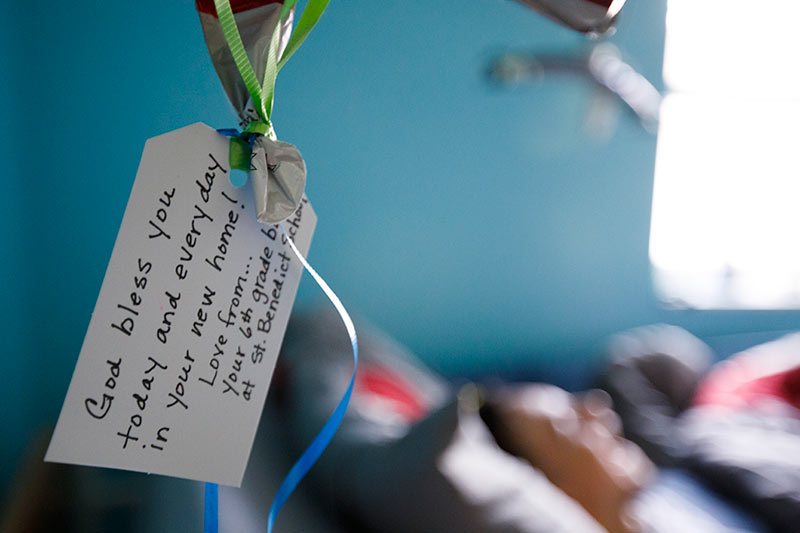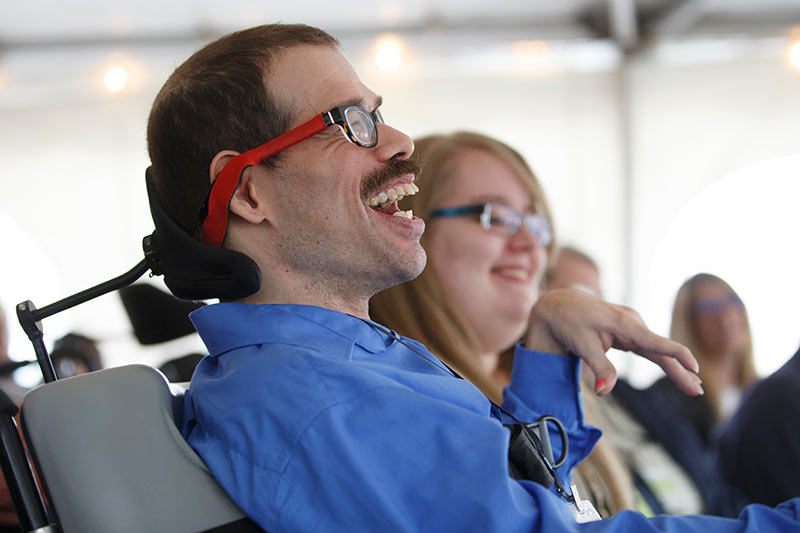 But it is important, she said, that families of people with disabilities hear "Yes" when they approach parishes with their needs. "Sadly, there are still times when a parent goes to the director of religious education or catechetical leader and says, 'I'd like my child prepared for first Communion. He has autism.' They might hear: 'We're not prepared to help your child with that.' That still happens, and it's heartbreaking." A better response, Benton said, would be to offer to work with the child and figure out how to meet his or her needs.
Sister Kathleen Schipani, of the Sisters, Servants of the Immaculate Heart of Mary and director of the Office for Persons With Disabilities and the Deaf Apostolate for the Philadelphia Archdiocese, said the good news is that more parishes are realizing their responsibility to provide religious education for all children and are working to accommodate those with a variety of intellectual needs. "They do it because they see it as part of the mission of the Church and parish," she said. "It's beautiful to see the collaboration that takes place between parish staff and families with children or adults with disabilities."
"I've seen where they've drawn their families and their parish communities to deeper faith," Sister Kathleen said. "In my experience with people with intellectual and developmental disabilities, I'm always astounded by their simple, deep faith."
And as Father Nuss said: "Those with developmental disabilities help me to come to the core of who I am as a Christian man and a priest."
Likewise, Father Weber said that those with intellectual and developmental disabilities "approach the unconditional love of God more than we can ever expect in our lives. There's the gift, the blessing, so to speak: the walking reflection of God."
Judy Roberts writes from Graytown, Ohio.
Copyright © 2019 EWTN News, Inc. All rights reserved.
This article was originally posted at NCRegister.com on 7/9/16; it is reprinted with permission.