Lent & Easter 2023
At Little Flower
ASH WEDNESDAY
February 22nd
Mass 7:00am | 8:15am | 6:00pm
Distribution of Ashes 12 Noon
Eucharistic Adoration between
Masses throughout the day.
PALM SUNDAY
April 2nd
Masses: Saturday 4:30pm
Sunday: 8:30am | 11:00am | 5:30pm
HOLY THURSDAY
April 6th
Mass of the Lord's Supper – 7:00pm
Eucharistic Adoration
8:00-11:00pm
GOOD FRIDAY
April 7th
Good Friday Service with
Veneration of the Cross – 12:30pm
High School Life Teen
Living Stations – 8:00pm
HOLY SATURDAY
April 8th
9:00am Morning Prayer with our RCIA Catechumens and Candidates
12:00pm Blessing of Food
8:30pm Easter Vigil Mass
EASTER SUNDAY
April 9th 
Masses
8:30am | 11:00am
LENTEN JOURNEY CALENDAR
Pick up after Mass or stop in the office.
ADORATION/STATIONS
Wednesdays
Adoration
8:45am – 7:00pm
Stations 6:15pm
ENCOUNTER
Adoration / Confessions
March 1 | 6:00pm
SOUP & BREAD
March 13, 20, 27
5:30pm
GUIDELINES FOR FASTING & ABSTINENCE
FASTING
Ages 18-59
Ash Wednesday and Good Friday
When fasting, a person is permitted to eat one full meal a day as well as two smaller meals that together are not equal to a full meal. No eating between meals.
ABSTINENCE
Every Friday during Lent
Ages 14+
Abstaining from eating meat. No eating between meals.
Excused from these guidelines:
those who are physically or mentally ill, pregnant, and nursing women.
One can also fast from the internet, social media, your comfortable chair, your favorite food. These small practices of self-denial strengthen us to say yes to God and legitimate needs of others.
PRAYER, FASTING AND ALMSGIVING
The traditional triad of Prayer, Fasting, and Almsgiving are a path of purification for participating more fully in the Lord's Passion and Resurrection which will be our principle meditation in Holy Week. These mysteries stand as the foundation of our Catholic faith.
SIGNIFICANCE OF RECEIVING ASHES
For centuries, Catholic Christians have marked the beginning of the season of Lent by receiving ashes on their foreheads on Ash Wednesday. This tradition has its roots in the Old Testament, where wearing ashes was a common sign of repentance for sins, and a sign of one's humility before God. Since Lent is a season of penitential renewal through prayer, fasting, and almsgiving, it is appropriate that this ancient sign marks the beginning of the season. Everyone, even non-Christians, are welcome to receive ashes.
The Stations of the Cross, also known as the Way of the Cross or Via Crucis, commemorate Jesus' passion and death on the cross. There are 14 stations that each depict a moment on His journey to Calvary, usually through sacred art, prayers, and reflection. The practice began as pious pilgrims traced His path through Jerusalem on the Via Dolorosa (Way of Sorrows).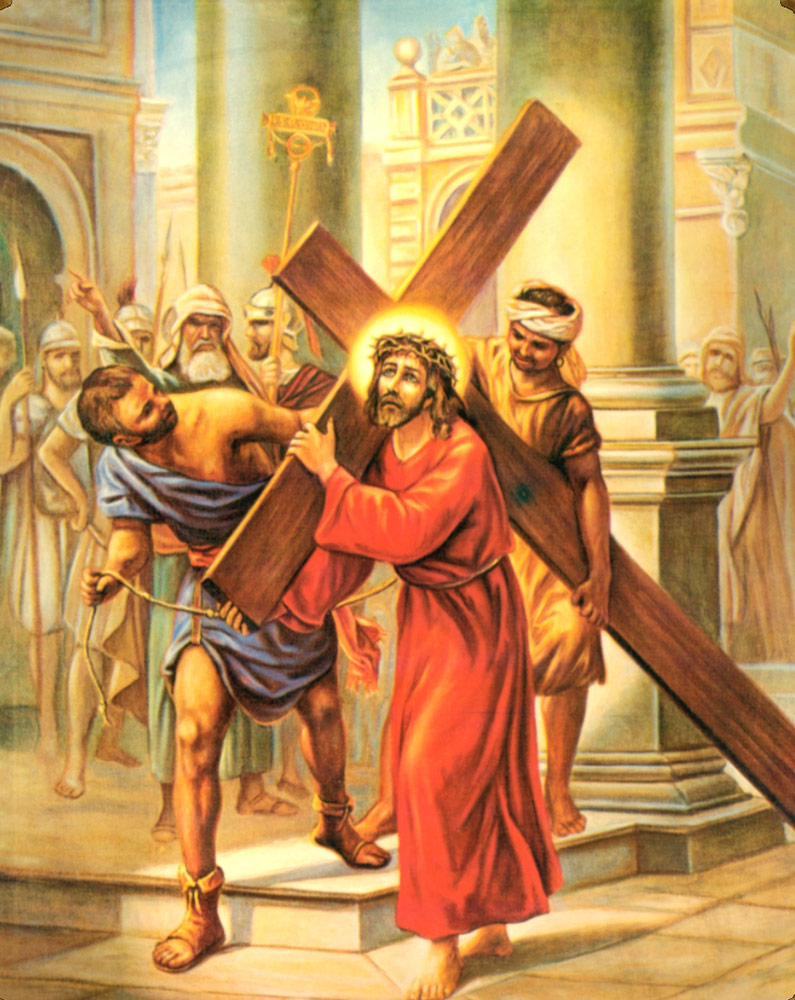 The summit of the Liturgical Year is the Easter Triduum which extends from the evening of Holy Thursday through the evening of Easter Sunday. Though chronologically three days, they are liturgically one day unfolding for us the unity of Christ's Paschal Mystery.
The single celebration of the Triduum marks the end of the Lenten season and leads to the Mass of the Resurrection of the Lord at the Easter Vigil.
The liturgical services that take place during the Triduum are:
– Mass of the Lord's Supper
– Celebration of the Lord's Passion
– Mass of the Resurrection of the Lord
SUPPORT LITTLE FLOWER PARISH
Volunteer at Bingo
Serve in a Liturgical Ministry
Help prepare a meal for LifeTeen
Pray for and support the Living Christ Capital Campaign
Help with the Spring Church Cleaning
OPPORTUNITIES FOR SERVICE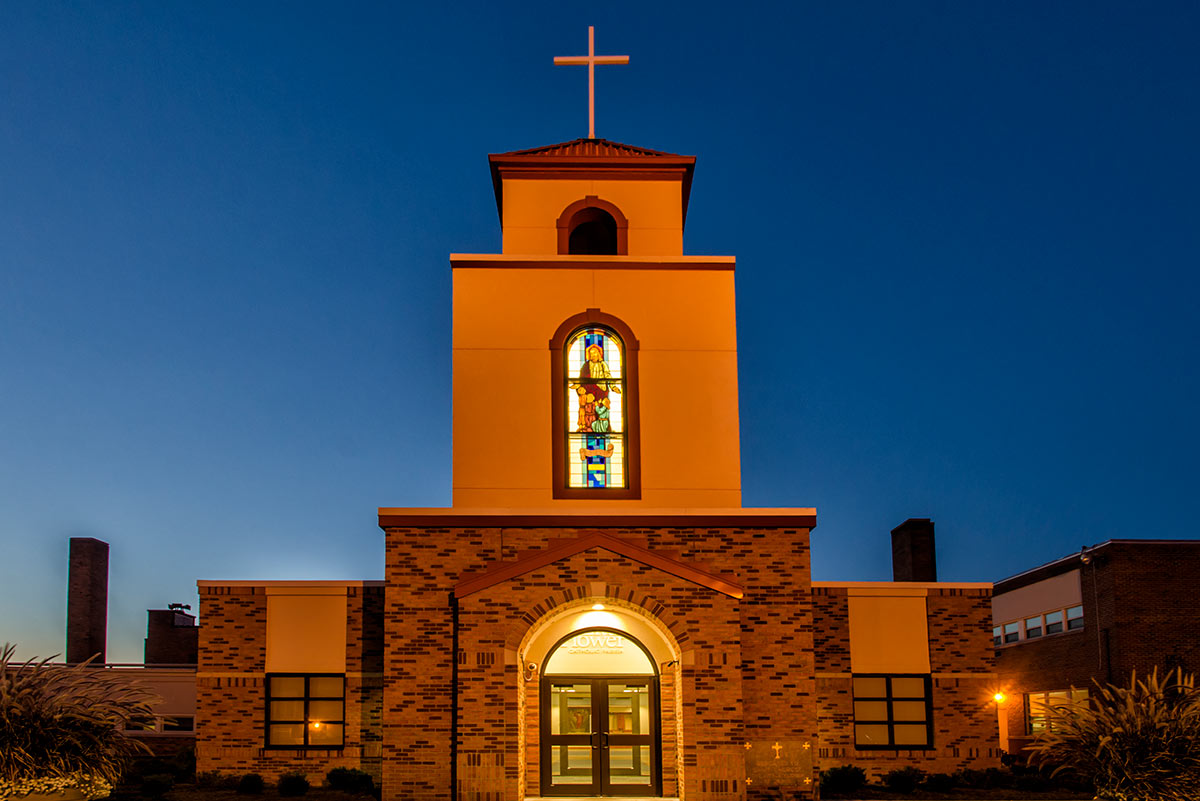 Podcasts
Bible in a Year
Catechism in a Year
Abiding Together (women)
The Better Part
Centering Prayer
ibrievary
Formed
Books
The Confessions of St. Augustine, St. Augustine
Introduction to the Devout Life, St. Francis de Sales
33 Days to Merciful Love, Fr. Michael Gaitley
The Lamb's Supper, Scott Hahn
Rediscover Jesus, Matthew Kelly
The Hidden Ground of Love, Thomas Merton
Return of the Prodigal Son, Henri Nouwen
No Greater Love, Edward Sri
Come Be My Light, Mother Teresa
Story of a Soul, St. Thérèse of Lisieux
Make Room: A Child's Guide to Lent and Easter, Laura Alary
What We Do in Lent, Anne E. Kitch
The Gifts of Lent, Donald H. Niedigk