The Heart of Perfection
A 4-part series of seeking perfection, not perfectionism
Looking for an opportunity to deepen your relationship with Jesus, to strengthen your relationships with others, to grow in a more profound joy in life?
If so, we have the "perfect" answer!
WHAT
A 4-part series of seeking perfection, not perfectionism
Based on the book The Heart of Perfection: How the Saints Taught Me to Trade My Dream of Perfect for God's by Colleen Carroll Campbell, we will explore practical ways to surrender control of our lives to God. Stories from Scripture and the lives of the Saints will help us make practical applications in our own lives and find support on this journey.
(Purchase of the book from Amazon is optional.)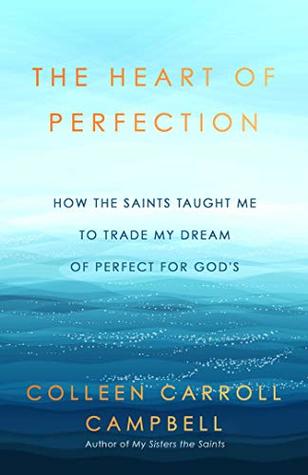 WHO
Sister Marilyn Marie, SND
Open to all adults interested in living as intentional disciples
WHERE
Little Flower Parish via Zoom
WHEN
Wednesdays 7:15-8:00pm
September 23 – October 14, 2020
HOW
Click on the Zoom link. Join as many of the presentations as you are interested/able.