Church welcomes homes for disabled
Ground-breaking for complex today
After learning from friends that Sunshine Communities wanted to build group homes in neighborhoods that would welcome and embrace people with special needs, the Rev. David Nuss instantly thought about his own parish.
Little Flower Church in West Toledo had more land than it needed at its 19-acre campus on Dorr Street. Also, parishioners, many of whom live in neighborhoods in Reynolds Corner, are advocates for integrating people with intellectual and developmental disabilities.
"They explained to me about the capital campaign to raise funds to be able to build new group homes," Father Nuss recalled about the conversation over dinner last year.
Father Nuss suggested to his friends that parish-owned land would be a suitable location for such a home. The friends introduced the priest to Betty Holland, Sunshine's president and chief executive officer, and a partnership with the parish followed.
Today, Sunshine will break ground on the first of two eight-bedroom homes on five acres the organization recently purchased from the Diocese of Toledo. When completed, the side-by-side houses on Olimphia Road will be home to 16 men and women with intellectual and developmental disabilities.
At Father Nuss's invitation, Ms. Holland attended Mass with parishioners, and, after talking to them, thought the church would be a good fit because of their enthusiasm for the homes.
"I was extremely moved on how welcoming the parish is," she said. "We felt welcome and embraced. I knew the people we would have moving into these homes would have this type of experience also. We immediately saw the potential to being linked with the parish."
The church and its school, St. Benedict, has a long history of reaching out to people with disabilities. Father Nuss said parishioners with disabilities serve as ushers and greeters, sing in the choir, attend prayer groups, and participate in any way they feel comfortable.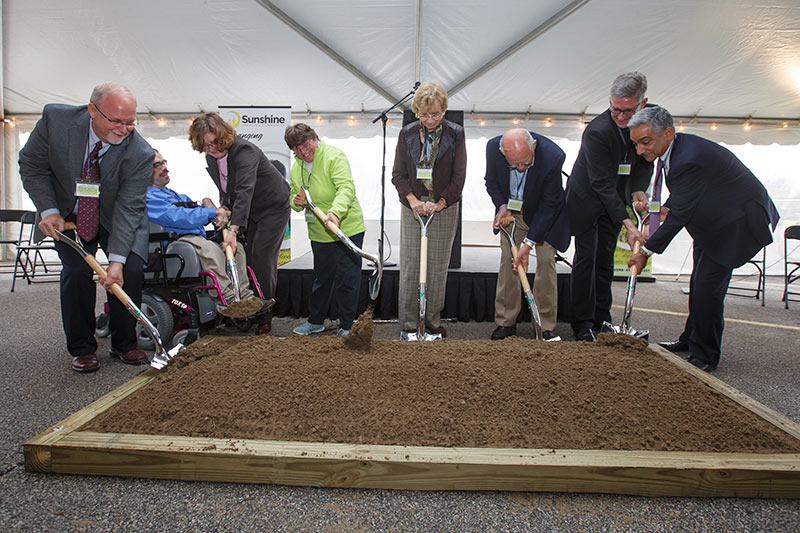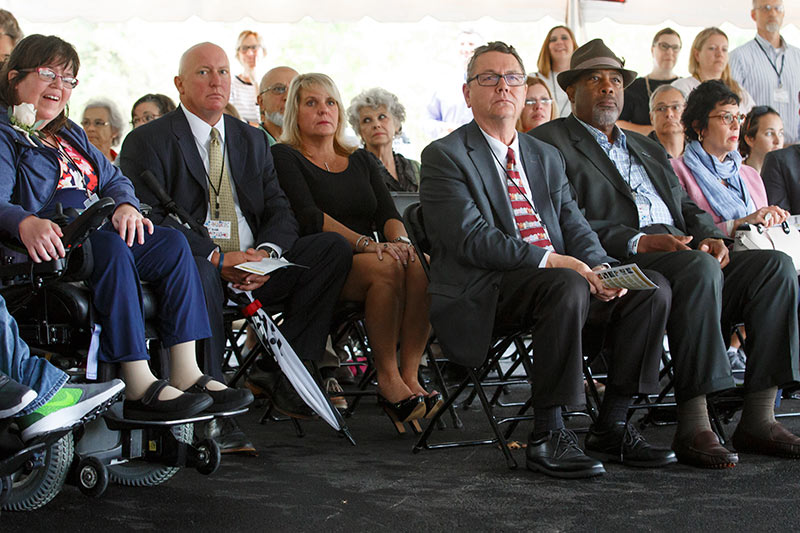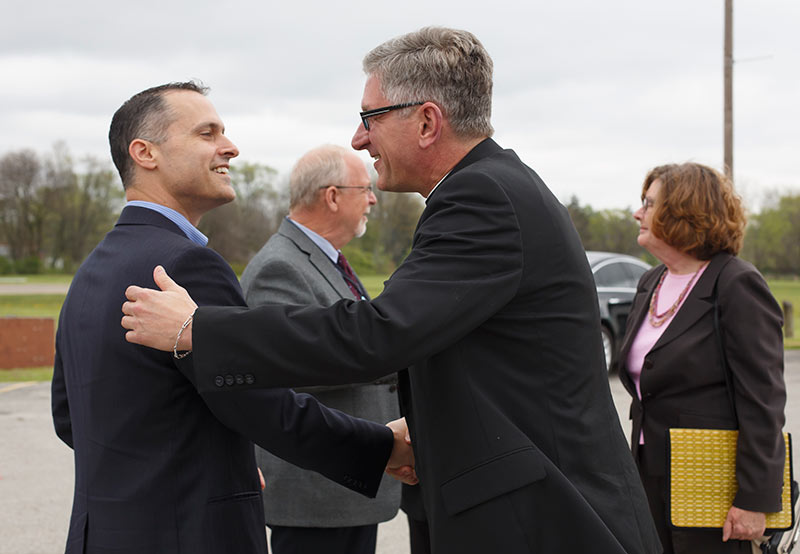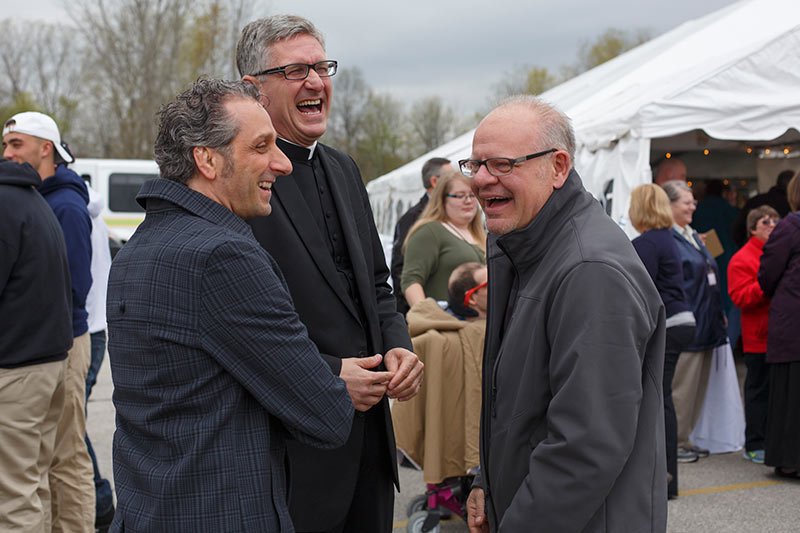 "They are involved in the life of the community in all facets. There are no limitations for the level of participation for those with physical disabilities," he said.
St. Benedict has been the host to Sunshine residents for their twice-a-year dances. Also, the church's youth group has made trips to the Sunshine Communities facility in Monclova Township to spend time and sing songs with residents.
Father Nuss said the residents who will be placed in the home will have the opportunity to attend and watch school and athletic events and worship with parishioners if they choose.
"It is pretty exciting for me to imagine children in our school becoming champions for those who have significant physical limitations," he said.
Kitty Kruse, a long-time parishioner, knows first-hand about the struggles for individuals with intellectual impairments. She is the mother of Sean, 49, who has Down syndrome. An older son, Matthew, who also had Down syndrome, died in 2012.
Many years ago, when her sons were young, Mrs. Kruse, 85, started Equal Access Ministry, a diocese advocacy group for people with disabilities. She said persuading local church leaders to allow people with disabilities to receive communion and other sacraments was among her proudest accomplishments.
"People have gotten more embracing and accepting. People are learning we are all the same, we are children of God, and everyone has something to offer and everyone has something to give," she said.
Father Nuss said other changes have been done with disabilities in mind.
Improvements in a renovation and expansion project finished in 2013 made the church accessible for people with disabilities. The sanctuary, entrance, and vestibule allow mobility for wheelchairs and walkers, he said.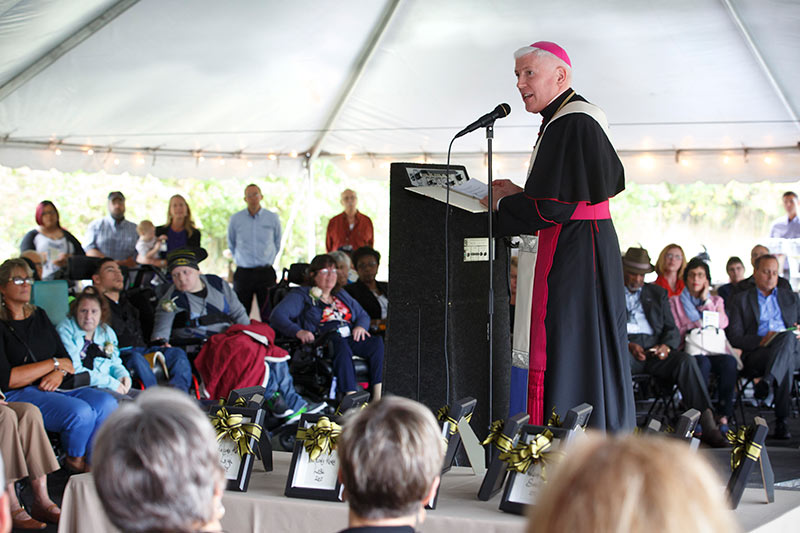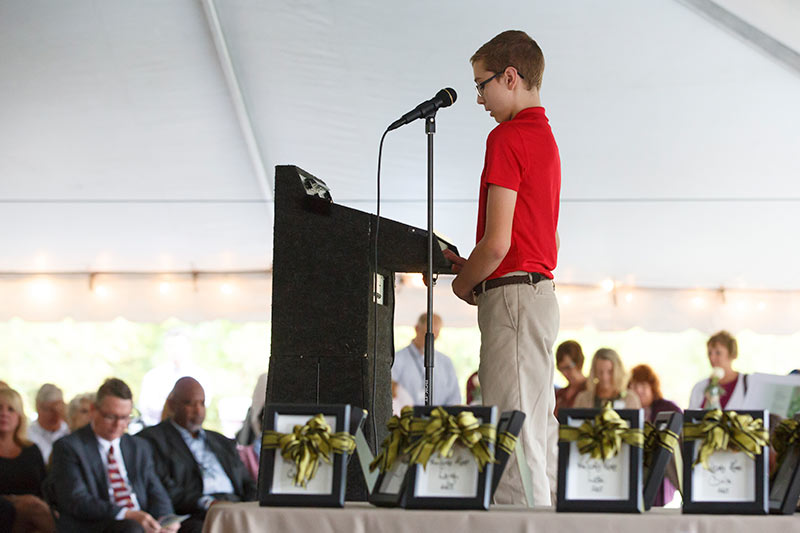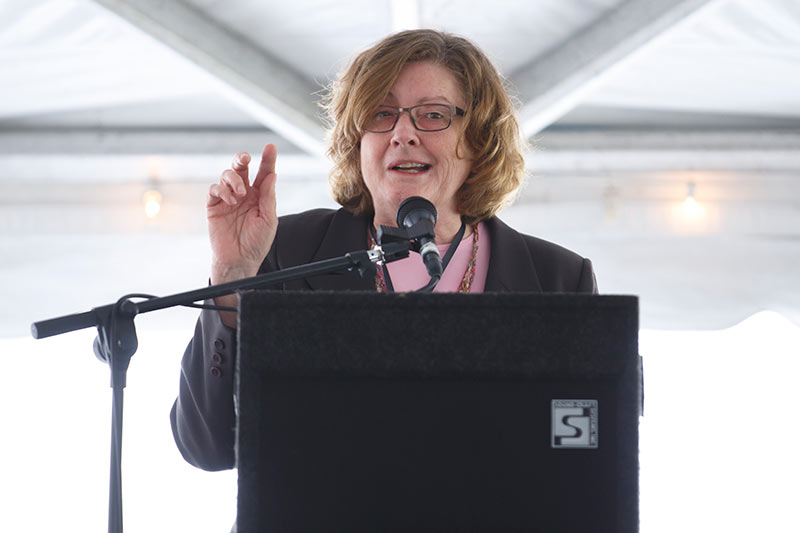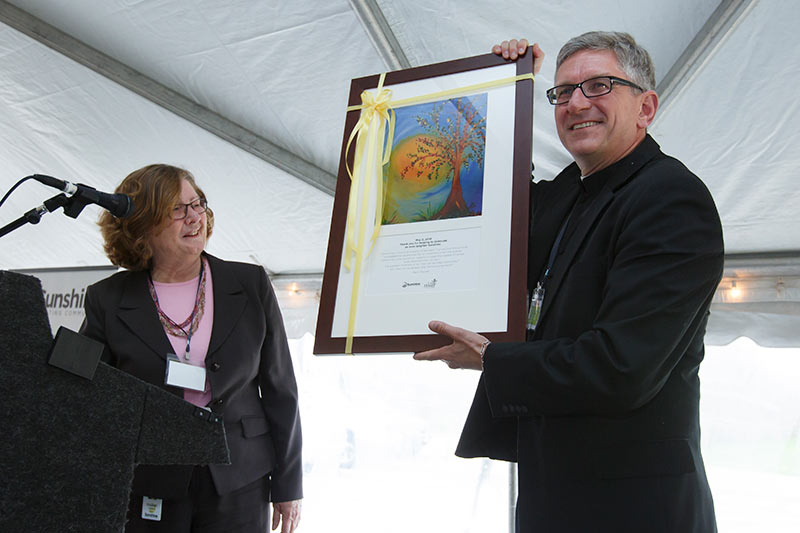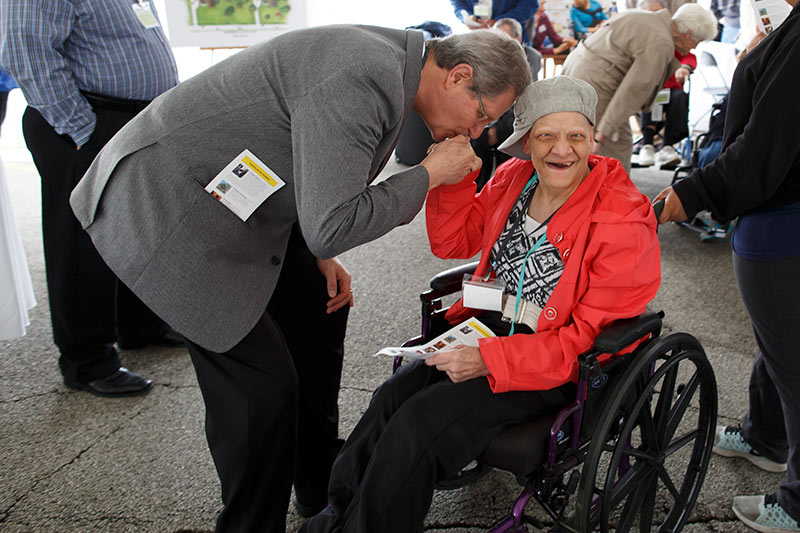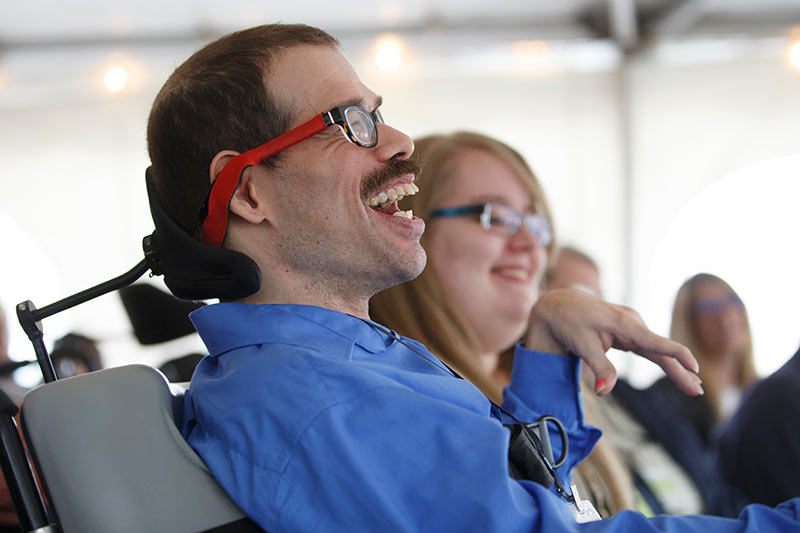 Sunshine Communities, which operates 12 homes in Lucas County and three in Fulton County, has raised more than $2.6 million for an ongoing $3.5 million capital campaign to pay for construction of group homes, said Robin Erb, Sunshine's spokesman.
In addition to the houses on Olimphia, the organization plans to construct another eight-bedroom home and buy two homes for renovation and conversion into four-bedroom homes for residents.
Sunshine officials said the group homes, including the two on Olimphia, will become home to 32 residents now living at Sunshine's facility on Maumee-Western Road. The organization has about 100 men, women and children with developmental disabilities in the 15 homes it owns in Lucas and Wood counties.
Ms. Holland said allowing residents full access to the community and engagement in neighborhood life allows them to thrive and at the same time allows the broader community to learn from them.
"Disabilities are part of the natural diversity of human life. Our communities are becoming more and more aware of diversity and comfortable with diversity," she said.
Contact Mark Reiter at: [email protected] or 419-724-6199.
Link to full article.