God's Word provides the pathway toward reducing worry, fear, and anxiety.
The natural response is to try to change how we feel and it leads to frustration and discouragement. Biblical steps offer a supernatural response – Relinquishment – that brings forth deepening inner peace and growing self-confidence.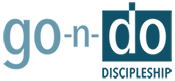 Go-n-Do Discipleship presents God's remedy to worry, fear and anxiety in four simple steps.
Relinquishment Webinars
Relinquishment Homily
How to Pray when I'm Worried or Afraid
Sometimes known as The School of Love, the Book of Psalms in the Old Testament provide us with a template of prayer for those times when we are worried or afraid.
Click each Psalm below to view.
Raise me up when I am most afraid,
I put my trust in you; in God,
whose word I praise,
in God I put my trust, fearing nothing;
what can me do to me?
You have sent me misery and hardship,
but you will give me life again,
you will pull me up again from the depths of the earth,
prolong my old age, and once more comfort me.
If you live in the shelter of Elyon and make your home in the shadow of Shaddai,
you can say to Yahweh, 'My refuge, my fortress, my God in who I trust!'
He rescues you from the snares of fowlers hoping to destroy you;
he covers you with his feathers, and you find shelter underneath his wings.
You need not fear the terrors of night, the arrow that flies in the daytime,
the plague that stalks in the dark, the scourge that wreaks havoc in broad daylight.
Though a thousand fall at your side, ten thousand at your right hand,
you yourself will remain unscathed, with his faithfulness for shield and buckler.
You have only to look around to see how the wicked are repaid, y
ou who can say, 'Yahweh my refuge', and make Elyon your fortress.
No disaster can overtake you, no plague come near your tent:
he will put you in his angels' charge to guard you wherever you go.
They will support you on their hands in case you hurt your foot against a stone;
you will tread on lion and adder, trample on savage lions and dragons.
'I rescue all who cling to me, I protect whoever knows my name,
I answer everyone who invokes me, I am with them when they are in trouble;
I bring them safety and honor. I give them life, long and full,
and show them how I can save.'
"I will say of the Lord, "He is my refuge and my fortress;
My God, in Him I will trust."
Surely He shall deliver you from the snare of the fowler and from the perilous pestilence. He shall cover you with His feathers, and under His wings you shall take refuge…"
I need only say, 'I am slipping',
and your love, Yahweh, immediately supports me;
and in the middle of all my troubles you console me and make me happy.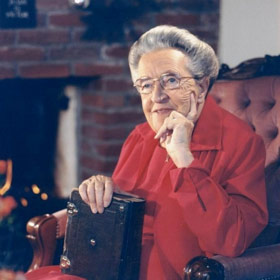 "Worry does not empty tomorrow of its sorrow. It empties today of its strength."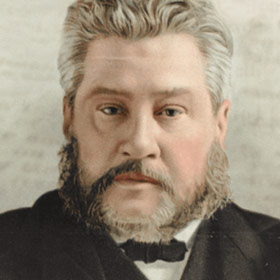 "Anxiety does not empty tomorrow of its sorrows, but only empties today of its strength."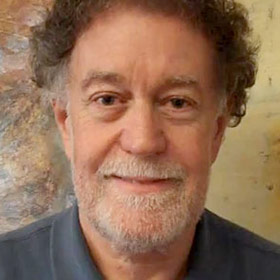 "My anxiety doesn't come from thinking about the future but from wanting to control it."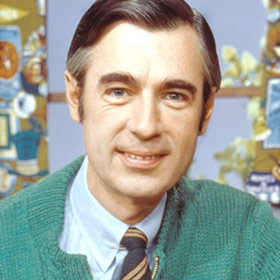 "When I was a boy and I would see scary things in the news, my mother would say to me, 'Look for the helpers. You will always find people who are helping.'"
From its beginning, Christianity has understood the impressive fruits displayed from our repeating good habits. The Catechism of the Catholic Church describes
A virtue as a habitual and firm disposition to do the good. It allows the person not only to perform good acts, but to give the best of their self (1803).
In recent times, exciting discoveries in neuroscience have advanced understanding of human physiology changing by means of repeating good habits in such ways that good habits repeated over time make for more likely good choices to be made when faced with a decision.