If you're looking for a Biblical, step-by-step approach
to address fears or anxieties that have hold of you, join our
Relinquishment Webinar Series.
July 21, 28, Aug. 4 (Tuesdays) From 8:00-8:30pm
Register for the Relinquishment Webinar Series Here:

God's Word provides the pathway toward reducing worry, fear, and anxiety.
The natural response is to try to change how we feel and it leads to frustration and discouragement. Biblical steps offer a supernatural response – Relinquishment – that brings forth deepening inner peace and growing self-confidence.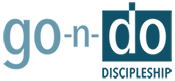 Go-n-Do Discipleship presents God's remedy to worry, fear and anxiety in four simple steps.
Relinquishment Webinars
Summary
Admiral James Stockdale: "I never got depressed because I never wavered in my faith not only that I would get out [of captivity in North Vietnam] but that I would turn my being in the camp into the defining moment of my life that in retrospect I would not trade." "The optimists – the ones who thought they'd be out by Christmas – were the ones who did not survive. They died of a broken heart."
TIP! When faced with great difficulty causing worry, anxiety and fear, never confuse the need for unwavering faith that you will find a way to prevail through the struggle AND the importance to face the facts of your current struggle; that is, to face them, not flee from them.
"Cast all your anxiety on Him [God], because He cares for you" (1 Peter 5:7).
"Amen, Amen, I say to you, unless a grain of wheat falls to the ground and dies, it remains just a grain of wheat; but if it dies, it produces much fruit" (John 12:24).
1941 World Series: Brooklyn Dodgers v. New York Yankees. TIP! We all can testify to a worst outcome having happened [striking out for the 3rd out of the 9th inning] that, looking back, actually provided an outstanding opportunity.
"Father, if you are willing, take this cup away from me; still, not my will but Yours be done" (Luke 22:42).
"All human nature vigorously resists grace because grace changes us and the change is painful." – Flannery O'Connor
"For my thoughts are not your thoughts, nor are your ways my ways. For as the heavens are higher than the earth, so are my ways higher than your ways, my thoughts higher than your thoughts" (Isaiah 55:8-9).
"Let nothing frighten you, All things are passing away: God never changes. Patience obtains all things Whoever has God lacks nothing; God alone suffices." – Saint Teresa of Avila
Summary
Two Key Principals
1. Relinquishment is the biblical response to worries about future events. 2. Relinquishment is grounded in divine sovereignty.
"You have wrought for us all our works" (Isaiah 26:12). "In him we live and move and have our being" (Acts 17:28)
We need God not only for our continued existence but also for the production of every one of our actions (Thomas Aquinas).
Agere sequitur esse = action follows being
The kind of being a thing is determines the kind of action it can perform. Every creature's being is absolutely dependent on God; therefore, every creature's action is as well.
"Fear is such a powerful emotion for humans that when we allow it to take us over, it drives compassion right out of our hearts" (Thomas Aquinas +1274).
"Anxiety is the greatest evil that can befall the soul — sin only excepted. . . . When our heart is troubled and disturbed within itself, it loses the strength necessary to maintain the virtues that it had acquired. At the same time, it loses the means to resist the temptations of the enemy, who then uses his utmost efforts to fish, as they say, in troubled waters." (Francis de Sales +1622).
"Worrying is carrying tomorrow's load with today's strength – carrying two days at a once. It is moving tomorrow ahead of time. Worrying doesn't empty tomorrow of its sorrows, it empties today of its strength" (Corrie ten Boon +1983).
"No, in all these things we conquer overwhelmingly through him who loved us. For I am convinced that neither death, nor life, nor angels, nor principalities, nor present things, nor future things, nor powers, nor height, nor depth, nor any other creature will be able to separate us from the love of God in Christ Jesus our Lord" (Romans 8:37-39).
"Let nothing frighten you, All things are passing away: God never changes. Patience obtains all things. Whoever has God lacks nothing; God alone suffices" (Teresa of Avila +1582).
How to Pray when I'm Worried or Afraid
Sometimes known as The School of Love, the Book of Psalms in the Old Testament provide us with a template of prayer for those times when we are worried or afraid.
Click each Psalm below to view.
Raise me up when I am most afraid,
I put my trust in you; in God,
whose word I praise,
in God I put my trust, fearing nothing;
what can me do to me?
You have sent me misery and hardship,
but you will give me life again,
you will pull me up again from the depths of the earth,
prolong my old age, and once more comfort me.
If you live in the shelter of Elyon and make your home in the shadow of Shaddai,
you can say to Yahweh, 'My refuge, my fortress, my God in who I trust!'
He rescues you from the snares of fowlers hoping to destroy you;
he covers you with his feathers, and you find shelter underneath his wings.
You need not fear the terrors of night, the arrow that flies in the daytime,
the plague that stalks in the dark, the scourge that wreaks havoc in broad daylight.
Though a thousand fall at your side, ten thousand at your right hand,
you yourself will remain unscathed, with his faithfulness for shield and buckler.
You have only to look around to see how the wicked are repaid, y
ou who can say, 'Yahweh my refuge', and make Elyon your fortress.
No disaster can overtake you, no plague come near your tent:
he will put you in his angels' charge to guard you wherever you go.
They will support you on their hands in case you hurt your foot against a stone;
you will tread on lion and adder, trample on savage lions and dragons.
'I rescue all who cling to me, I protect whoever knows my name,
I answer everyone who invokes me, I am with them when they are in trouble;
I bring them safety and honor. I give them life, long and full,
and show them how I can save.'
"I will say of the Lord, "He is my refuge and my fortress;
My God, in Him I will trust."
Surely He shall deliver you from the snare of the fowler and from the perilous pestilence. He shall cover you with His feathers, and under His wings you shall take refuge…"
I need only say, 'I am slipping',
and your love, Yahweh, immediately supports me;
and in the middle of all my troubles you console me and make me happy.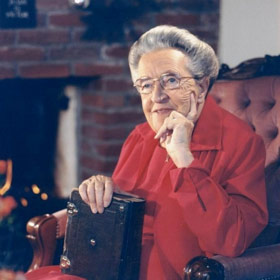 "Worry does not empty tomorrow of its sorrow. It empties today of its strength."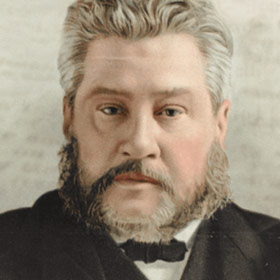 "Anxiety does not empty tomorrow of its sorrows, but only empties today of its strength."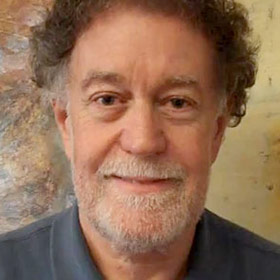 "My anxiety doesn't come from thinking about the future but from wanting to control it."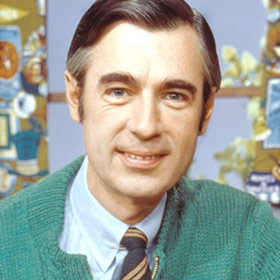 "When I was a boy and I would see scary things in the news, my mother would say to me, 'Look for the helpers. You will always find people who are helping.'"
From its beginning, Christianity has understood the impressive fruits displayed from our repeating good habits. The Catechism of the Catholic Church describes
A virtue as a habitual and firm disposition to do the good. It allows the person not only to perform good acts, but to give the best of their self (1803).
In recent times, exciting discoveries in neuroscience have advanced understanding of human physiology changing by means of repeating good habits in such ways that good habits repeated over time make for more likely good choices to be made when faced with a decision.