Our #LittleTuesday is here!
This year we decided to incorporate our annual #LittleTuesday with our Feast Day.  What better way to honor our beloved patroness than by continuing to do little – and not so little – things with great love!
This year our primary focus is on our vital 1981 facility used heavily by both parish and school:  our O'Grady Community Center (gym).  We also have seating needs for the St. Francis Room and school classrooms.
Thank you for your prayerful and generous consideration of how you can help us meet our most pressing campus improvement needs on
Tuesday, October 5th, 2021:  #LittleTuesday!
Thank you!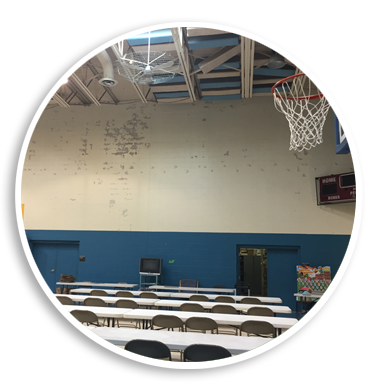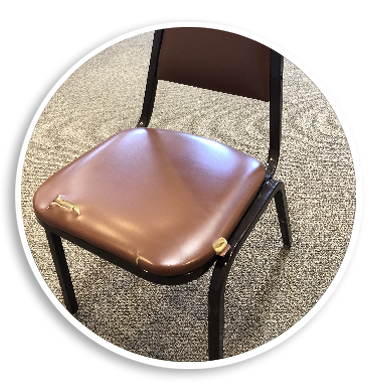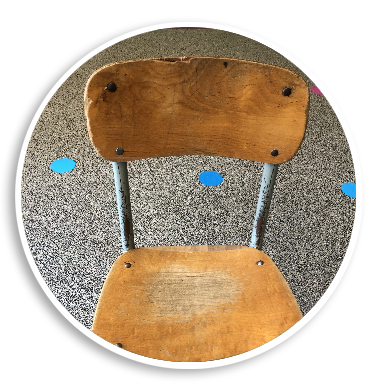 QUICK GIVING
Choose which area you would like to support by clicking the picture above.
OUR CURRENT NEEDS
Click the headers below to learn more about each area of need.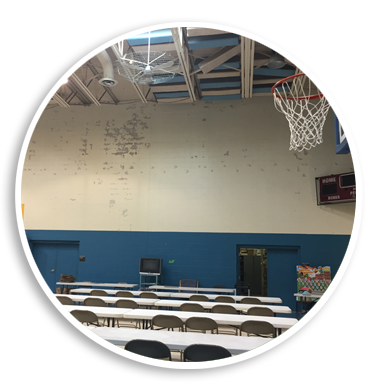 Built in 1981, our O'Grady Community Center (gym) is the hub of activity day and night throughout the year. This valuable space serves as the school gym and lunchroom and site for school musical performances, hosts CYO sporting events most weekends, weekly Bingo, Lenten Fish Fries, Men's Club breakfasts, our annual Altar and Rosary Rummage Sale and nearly every other large parish and school event. Thousands of students and adults benefit from this space in a variety of wonderful ways. Deferred maintenance in that space years ago had allowed wetness from rains to leach into the concrete block and ruin it underneath, causing the paint to peel and pop. There are several layers of paint also complicating the refurbishment. In the last few years, we have been able to reroof, tuckpoint and seal that space.  It is now waterproofed and time to remedy the interior!  To accomplish the task, we need to chemically strip the paint down to the original block, which is very costly for such a large space.  Plus, we need to deal with painting the ceiling which involves bringing in rented lifts and sanding and priming any rusted metal.  Finally, we will also need to purchase and install new sound/acoustical baffles.
Painting/baffles cost:  $80,000
A secondary piece of this project is updating our restrooms in the O'Grady Community Center with new toilets, sinks, stall dividers and lighting. Additionally, we want to create accessibility that does not currently exist.
Restroom update:   $30,000
The complete opportunity to help with our O'Grady Community Center update:  $110,000 (the gym painting project is primary.  If we do not raise enough to cover the restrooms, the restrooms will be done at a later date).
To help with the O'Grady Community Center, you may click the link below to make a gift online to this special project: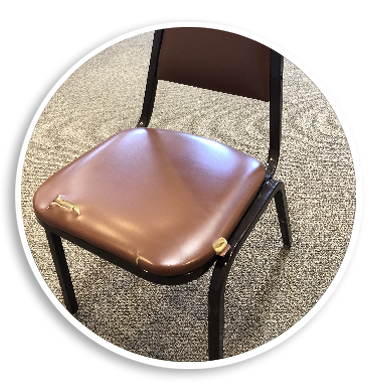 This is our primary parish meeting space, used regularly by countless groups. The original 1993 chairs are quite worn and uncomfortable.  Our hope is to replace these seats with high quality, comfortable stackable chairs.  There are 60 chairs in total which need to be replaced.

The complete opportunity to help with new seating in our St. Francis Room: $7,800
To help with the St. Francis Room, you may click the link below to make a gift online to this special project: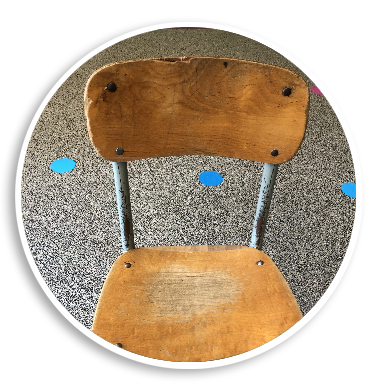 Very few classroom chairs were replaced when St. Benedict School was created 11 years ago. The majority of the chairs still in use are wooden with brittle edges that catch students' clothes or hair.

The complete opportunity to help with our classroom seating needs: $11,250
To help with New Classroom Chairs for St. Benedict School, you may click the link below to make a gift online to this special project: